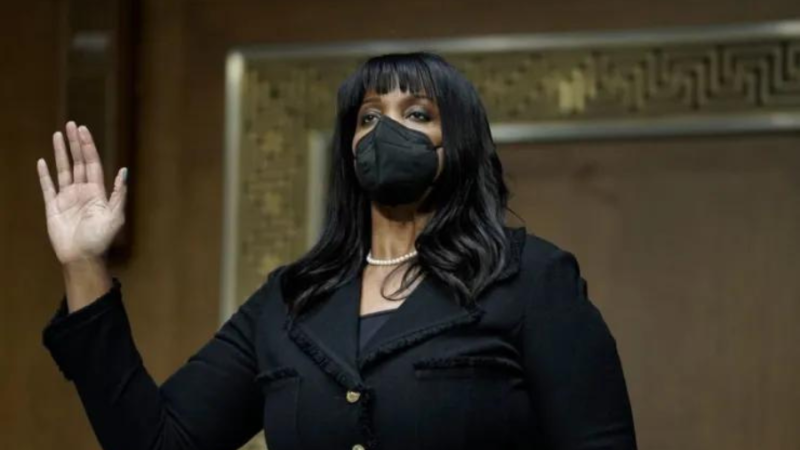 Today, history was made on Capitol Hill. Lisa Cook became the first Black woman to serve on the Federal Reserve's Board of Governors in its 108-year history. Cook was confirmed by a vote of 51-50 with Vice President Kamala Harris serving as the tie breaking vote.
Cook joins the Federal Reserve's Board of Governors as it attempts to battle inflation. As reported by NBC News, the Fed recently raised its core interest rate as it battles the highest inflation levels in 40 years.
"As President Biden said today, addressing inflation remains a top priority of the Biden-Harris Administration, as we work to lower costs for hardworking families," a White House official told NBC News on Tuesday.
"It is important to have a fully-staffed Federal Reserve who can take on these challenges for the American people."
Prior to joining the Federal Reserve's Board of Governors, she worked as a professor at Michigan State University. She has also worked on the Federal Reserve Bank of Chicago's board of directors and White House Council of Economic Advisers during the Obama administration. Most recently, she helped transition the Biden-Harris administration into Capitol Hill.