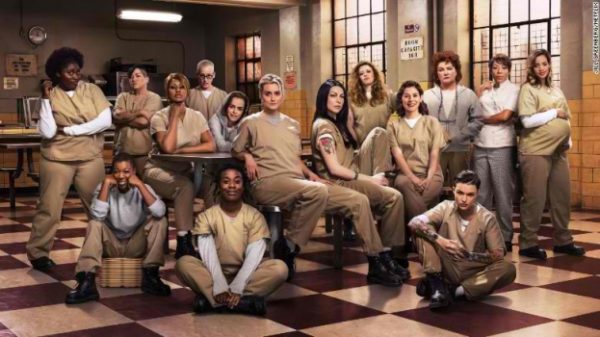 For over five years, Netflix and the team behind Orange Is The New Black have been one in the same on a journey to bring Netflix to the next level. However, their union is coming to a close in the near future. With the show's seventh season looming, fans are preparing to see how the story unfolds. However, the show may go on in another capacity. According to multiple reports, Lionsgate is exploring the possibility of a sequel to the hit series.
Lionsgate Television Group Chairman, Kevin Beggs, told reporters Thursday that his company is looking at ways to extend the series. Beggs told reporters, "We're already in discussions and, when the timing is right, we'll talk further with Jenji about a potential sequel." While more of the series would be great for fans, the show would have to continue without its creator, Jenji Kohan. Kohan recently signed a deal with Netflix to create more content. Following news of the show's end, Kohan said, "After seven seasons, it's time to be released from prison." Netflix's Cindy Holland added that the series is "too good to last forever".
It's unclear when and where the series would continue, but it's very much a possibility given Lionsgate's current state. In the meantime, viewers can check out how the series will end when season seven hits Netflix in 2019.