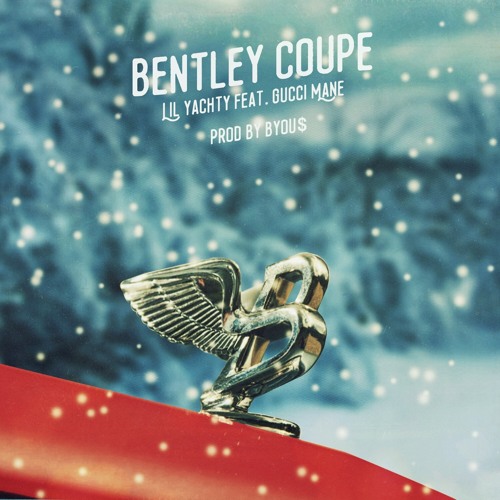 It's no secret that if you're an Atlanta artist, 9 times out of 10 you came out under Gucci Mane. It is what it is, that is just one of those rites of passage things for ATL artist. While Guwop was locked up the influx of Atlanta artists has increased with the likes of Lil Yachty aka Lil Boat being one specifically in this case.
What probably is like a dream come true for Yachty, for what it is worth this new joint isn't bad at all. I say that because Lil Yachty receives a lot of negative attention when it comes to his music but he is actually doing alright for himself. Notably he is a contributor on Big Baby D.R.A.M's hit record 'Broccoli'. His time will come eventually for his own hit.
Linking up with Gucci Mane may help as the two joined forces for 'Bentley Coupe' produced by BYOUS. The record is hard hitting and braggadocios to say the least. I can definitely hear this ringing off in the clubs and in the car.