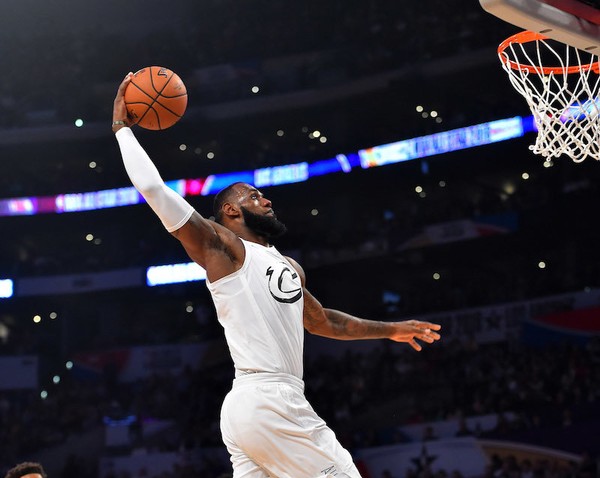 Though a marriage between LeBron James and the Los Angeles Lakers has always seemed like a far-fetched possibility, things have been a little different this year. James is set to hit free agency again this summer and, to many, it's looking more likelier by the day that he leaves Cleveland for the second time.
As is always the case when James could hit the open market, the Lakers have been one of few teams closely linked to the all-time great. Following an eventful All-Star weekend that took place in LA, James only added fuel to the fire when he gushed about the city and it's abundant positives. Following from USAToday's Sam Amick:
Just in case anyone wondered how LeBron felt about LA… pic.twitter.com/bbxc3AnMsA

— Sam Amick (@sam_amick) February 19, 2018
With the Cavs looking like only one of the contenders in the East as opposed to the top dog like in recent years, there has been plenty of speculation around the idea of him going West. Though the Lakers are a rebuilding team, LA does provide a perfect locale to play out what could be the final years of his career.
Hopefully, for the Cavs, their recent activity at the trade deadline coupled with a potential top-5 pick is enough to sway LeBron James into staying put. A lot could depend on how the postseason plays out in either conference, plus the free agency decision of Paul George who has also been heavily linked to the Lakers.
Before that point though, Cleveland will have to do all they can just to escape an improved Eastern Conference this year. They currently sit a handful of games out of the top seed, setting up for a tight finish amongst the East's hierarchy.