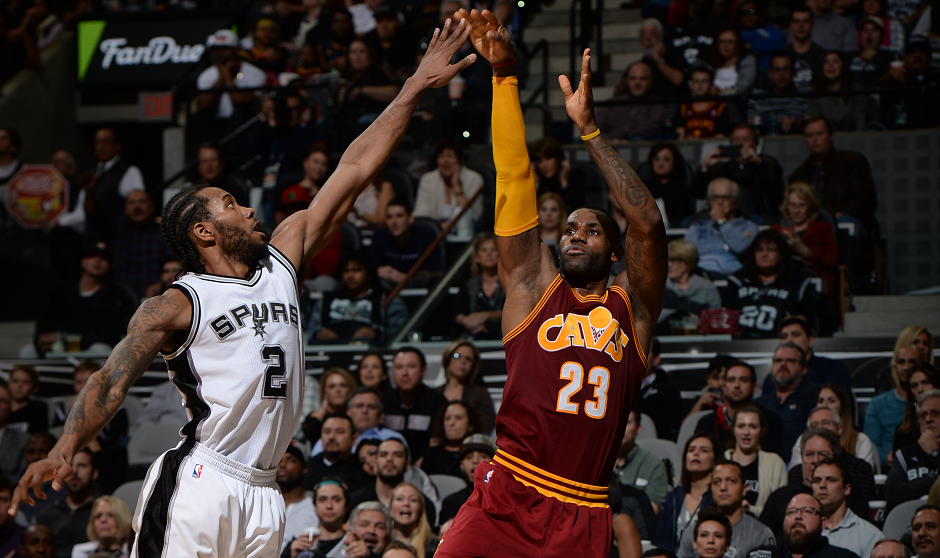 The Los Angeles Lakers are feeling pressured to find a way to trade for Kawhi Leonard as a way to convince LeBron James to join them, reports ESPN's Adrian Wojnarowski, Brian Windhorst and Ramona Shelburne:
As LeBron James remains hesitant to be the first superstar to decide on the Los Angeles Lakers in free agency, pressure is mounting for the Lakers front office to execute a trade with the San Antonio Spurs to acquire disgruntled All-NBA forward Kawhi Leonard, league sources told ESPN.
James will opt in or out of his contract with the Cleveland Cavaliers by July 1.
Spurs general manager RC Buford said earlier this month that the team's first choice is to keep Leonard around. All signs point to Leonard wanting out, but the Spurs aren't obligated to trade him.
On one hand, the fact that Leonard sat most of the season, and the poor manner in which he and his team have handled this whole saga, should reduce his trade value. On the other hand, Leonard is a superstar, and the Spurs can absolutely raise his value by hosting a bidding war.