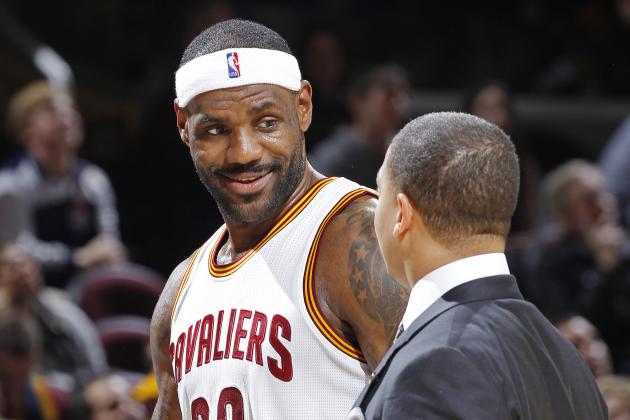 Tyronn Lue was opposed to the Cleveland Cavaliers decision to fire David Blatt and promote Lue to head coach. LeBron James, however, says that he has always known that Lue could handle the position. From Chris Haynes of Cleveland.com:
LeBron James understood the talent the Cavaliers had long before Lue was given the keys. They spoke the same basketball terminology and Lue was able to push James intellectually in his on-court decisions. That's what impressed James the most. His basketball IQ was being matched and that automatically garnered respect.

"I knew what he was capable of," James told cleveland.com. "I've had a long history with Coach Lue. … I just always believed he was ready for the moment if the moment presented itself. I was just hoping we didn't lose him to another team. That was my thing, because I knew he was next in line [for a head job]. I was just hoping we didn't lose him to somebody else and obviously he's shown how valuable he is."

The results have borne out James' assessment.

"Just look at him. Look at how we respond to him," veteran forward James Jones said. "You can tell a lot about a person by the way people respond to them. On this team, guys are laying it on the line. I don't know if you notice in games, but our guys are reaching levels physically that they haven't reached in two years.

"He connects with us and he's done a great job of helping us connect the dots and see the plan, the vision and how every step is necessary."
The Cavs are playing their best ball since LeBron returned to Cleveland under Lue. Whether the Blatt firing was "fair" or not, you can't argue with the results. Tyronn Lue has done an excellent job coaching this team this postseason.