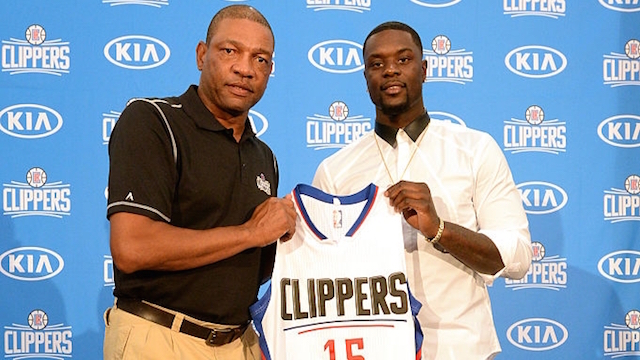 Lance Stephenson seems to be happy he's out of Charlotte and now in Los Angeles. The 6"6 swingman will suit up for the Clippers this season after a trade from the Hornets this offseason sent him to LA in exchange for Spencer Hawes and Matt Barnes. Stephenson, who will be on his third team in as many years said that the Hornets didn't give their "star player" the ball enough.
"I was just sitting in the corner. That's not trying to be a star. A star normally gets the ball," Stephenson told the Orange County Register.
Those are some bold words from a guy who will be coming off the bench this season.
Stephenson averaged just 8.2 points in 25.8 minutes per game last season. To put that in persecutive, Isaiah Canaan averaged 9.2 points in just 20 minutes a game last season with the Sixers and Rockets. Then again, Canaan maybe the the "star" of the Sixers.