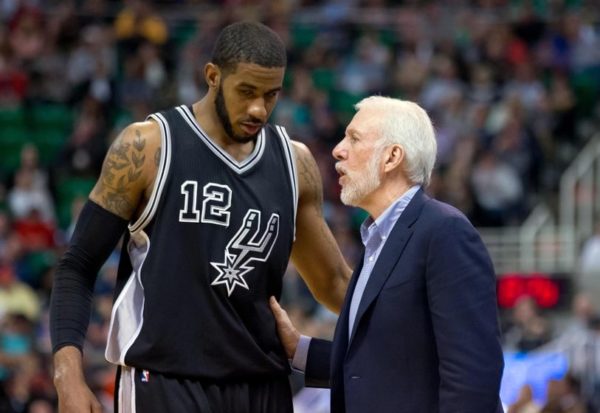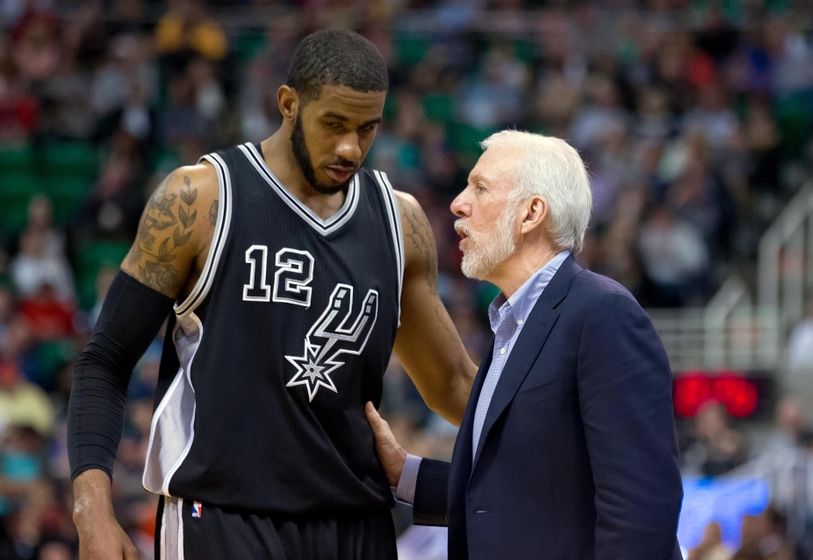 LaMarcus Aldridge started to sit earlier this month. It was clear that the long-time Spurs big man wanted out of San Antonio for a chance to compete with a contender. There were rumors of trades that may or may not happen, but a contract buyout is the only thing that would make it work. Shams Charania of The Athletic let the news out.
LaMarcus Aldridge is finalizing a contract buyout with the San Antonio Spurs, sources tell @TheAthletic @Stadium.

— Shams Charania (@ShamsCharania) March 25, 2021
Where will Aldridge end up now? According to Adrian Wojnarowski, the Miami Heat are expected to be the leaders for his services. That would make the Heat big winners at the deadline, acquiring Oladipo and Aldridge while maintaining their young core is huge. Of course, Aldridge isn't one to rush anything. He will sit with multiple teams before making a final decision.
Once LaMarcus Aldridge completes a buyout with the Spurs, the Miami Heat are expected to emerge as a frontrunner to sign him, sources tell ESPN. Aldridge plans to talk with several teams before finalizing a decision.

— Adrian Wojnarowski (@wojespn) March 25, 2021
Since arriving in the league in 2006, Aldridge has been phenomenal. A 5x All-NBA selection and 7x All-Star, but does not have an NBA Title. This season in limited games and being unhappy with his place on the Spurs, he averaged 13.7 points and 4.5 rebounds a game. Far from his career averages of 19.4 points and 8.3 rebounds. Last season, he averaged 18.9 points and 7.4 rebounds.
A change of scenery should be good for Aldridge. This is the season where big men have decided to sit out until their situation is improved. There have been multiple players including James Harden, that have used their power as a player to get in a situation they would prefer. It is possibly a new era in the NBA where players control their destiny a bit more.