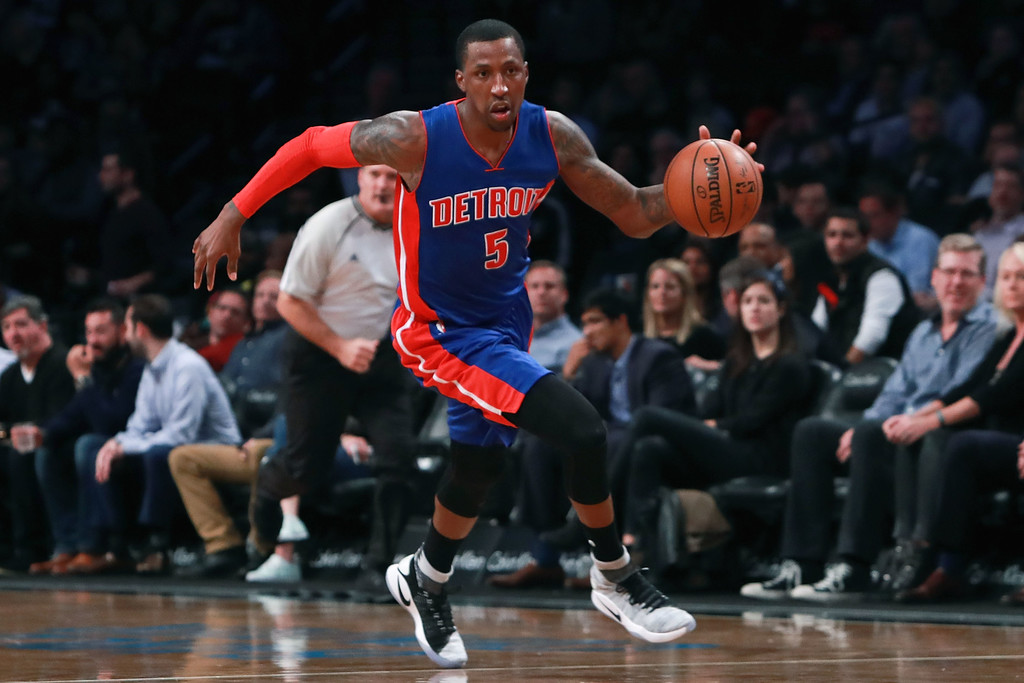 The Los Angeles Lakers have agreed to a one-year deal with unrestricted free agent Kentavious Caldwell-Pope worth $18M, according to ESPN's Brian Windhorst.
Kentavious Caldwell-Pope has agreed to a one-year, $18 million deal with the Lakers, sources tell ESPN.

— Brian Windhorst (@WindhorstESPN) July 12, 2017
KCP was a restricted free agent but the Pistons rescinded their qualifying offer earlier this month, allowing him to become unrestricted.
He met with the Lakers on Tuesday, as his options dwindled due to lack of cap space around the league.
Caldwell-Pope was reportedly also a target of the Brooklyn Nets, but their recent trade for DeMarre Carroll took up much of their remaining cap space and they presumably did not want to tie more of it down given their track record of accepting salary dumps.
The former Pistons guard is known for his defensive chops, making him a near perfect team for the Lakers, who were the worst team in the league on that end of the floor last season. He is also a developing shooter, making a strong partner alongside rookie Lonzo Ball.
Last season, Caldwell-Pope averaged 13.8 points, 3.3 rebounds, and 2.5 assists per game. He shot only 39.9 percent from the field but hit 35 percent of his threes.