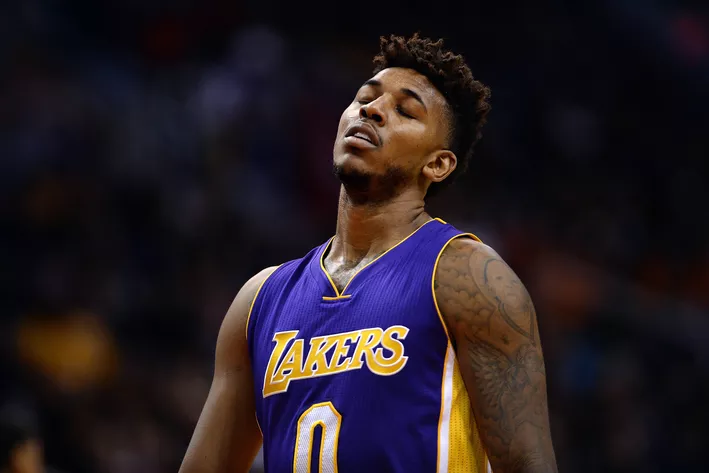 Swaggy P, Nick Young, call him whatever you want, but the guy has taken some serious L's this week. After Iggy Azalea dumped him and broke off their engagement, there is now rumors that the Los Angeles Lakers are also looking to dump him and break off their own contractual agreement. The Lakers have been continuously looking for a way to trade Young throughout this past season, but were unsuccessful, due to his $5.6 million contract. With the salary cap going up on July 7th, the Lakers are hoping teams will change their mind.
According to Mike Bresnahan of the Los Angeles Times:
As such, the Lakers currently envision plugging rookie Brandon Ingram into the starting lineup. Veteran Nick Young has two more years on his contract totaling $11 million, but it will be a surprise if he's not traded or waived before training camp.
Young struggled to contribute anything to the Lakers last season, averaging 7.6 points off 39% shooting from the field. With Brandan Ingram and Loul Deng as new additions to the wing for the Lakers, Young's 'talents' won't be needed in purple and yellow, but other teams won't be looking to acquire him either. Lakers have had a tough time trading Young so far and a gut feeling tells me it will be the same this offseason, making it most likely that he's going to get waived. One thing we know for sure is the Lakers have a bright future. One they hope not to involve Nick Young with.