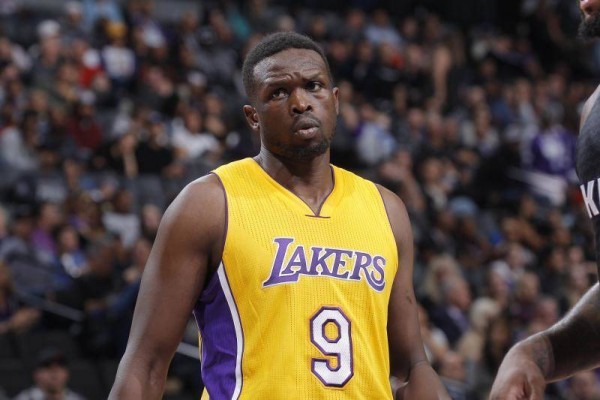 The Los Angeles Lakers and veteran forward Luol Deng have reached agreement on a buyout, according to Chris Haynes of ESPN.com.
Deng signed a four-year, $72 million deal with the Lakers in 2016, with the 33-year-old now set to enter free agency for the first time since signing that contract.
Following from ESPN's Chris Haynes:
Deng will enter free agency and command interest from several contenders, sources said.

Both sides have been working diligently in the past few days to come to terms on a split that worked for both parties.

Deng, 33, had two years remaining on a four-year, $72 million pact he signed in the summer of 2016. With the change in direction in hiring Magic Johnson to run basketball operations, the Lakers have committed to developing their young talent. Furthermore, with the addition of LeBron James this offseason, Deng's days as a Laker were numbered.
With Lakers players already starting to prepare for the upcoming season, Deng was the only player whose locker remained empty toward the end of August — spelling an obvious end to a tumultuous run with the team. He wound up playing just 57 games as a Laker, including only one game this past season.
"We want to thank Luol for his time with the Lakers," general manager Rob Pelinka said in a statement released Saturday. "We made this move to further our future salary cap and roster flexibility, as we continue to build this Lakers team according to our current overall vision."
Deng, an accomplished two-way forward known for his toughness, physicality and versatility, is set to enter his 15th NBA season in the fall. He's spent time with the Bulls, Cavaliers, Heat and Lakers in his career.
The Lakers are now projected to have $36 million in cap space next summer after this move, with max-level players such as Kevin Durant and Kawhi Leonard set to become free agents in July.