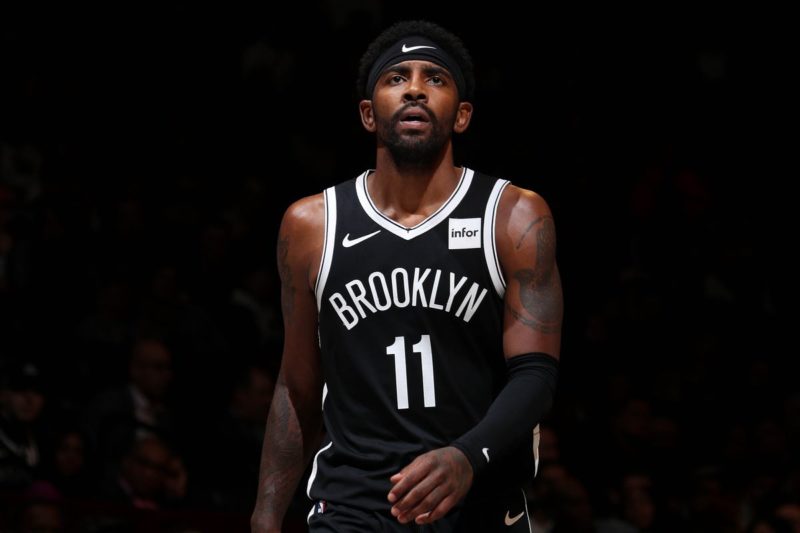 A star is set to return to the NBA as the holiday season nears. NBA insider Adam Wojnarowski has reported that Brooklyn Nets Point Guard Kyrie Irving will return to the franchise as a part-time player. Wojnarowski explains that the decision was partly influenced by the number of players that the team has lost due to injuries and COVID-19 related restrictions.
While Irving is returning to the team, he is still unable to play for the Nets at the Barclays Center in Brooklyn, New York. Currently, citywide health regulations require all members of the Knicks and Nets to be vaccinated before taking the court in Manhattan or Brooklyn. With that said, Irving will be immediately eligible to play during the team's upcoming road trip to Portland and Los Angeles. Most notably, Irving will be able to play Christmas Day as the Nets square off against the Lakers in Los Angeles.
"So far, Irving has been unwilling satisfy New York City mandates and become vaccinated to play home games, but the turbulence of the ongoing NBA season has caused the organization to reconsider their preseason decision to fully sideline Irving," Wojnarowski tweeted.
Irving's return is a much needed boost for the Nets as they enter a key portion of the season. While the Nets have earned a record of 21-8, the team has largely relied on the play of Kevin Durant. Other key players like James Harden, LaMarcus Aldridge, Paul Millsap and Blake Griffin have struggled at different points during the young season due to injuries and other factors. Irving can provide scoring and take defensive attention off of Durant to a degree in his return.
The Nets will play a home games against the Wizards, Nuggets and Magic over the next five days before embarking on a three-game road trip that starts in Portland on December 23.