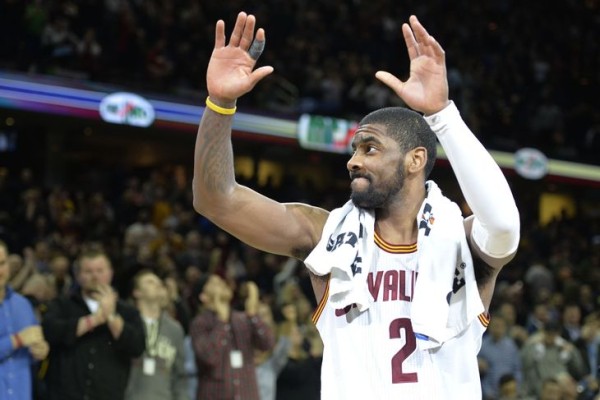 Well here's a definite curveball that will shake up the favourites to represent the Eastern Conference next season. As we know, Kyrie Irving has been rehabilitating since Game one of the Finals. The injury was a fractured knee, so safe to say that the Cavs want to be careful with him. He may be young still but he's had several injuries already.
But according to NEOMG, Kyrie may be held back until January!
Multiple league sources say his rehabilitation is going smoothly, but that the chances are slim of him being in the opening-night lineup against the Chicago Bulls on Oct. 27. One source said he could very well be unavailable up until January.

At his basketball camp in July, Irving said, "I'm honestly not putting a date on anything. People are going to put a date regardless. I'm just continuing to be on the journey I've been on, and that's continuing to get better every single day and rehabbing my leg."
This is something that could potentially help the Cavs or hinder the Cavs. Let me explain.
If this pans out and Kyrie is out for nearly half of the season. The Cavs will either sink or swim. Their backcourt without Kyrie is frankly garbage on paper. But obviously LeBron is there, hopefully Kevin Love will play more, remember, I shouldn't see one story of him whining. They have a good squad with or without Kyrie. But if they're in a good position and get Kyrie back, it might be a blessing in disguise.