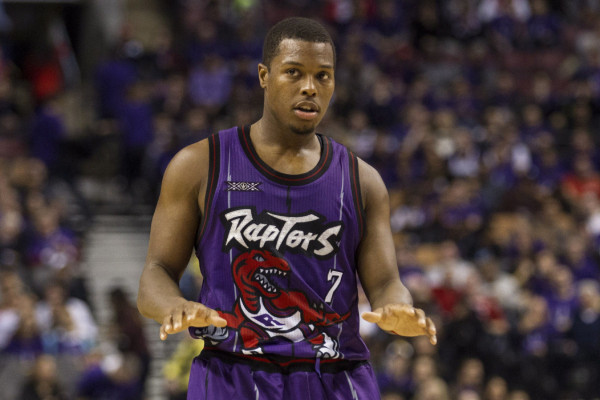 If Kyle Lowry is known for anything, he's known for being physical
For being a stocky yet fast point guard that is trying to lead the Toronto Raptors, a team that is trying to become more physical as a unit.
But as it turns out, Lowry has actually been cutting down in terms of weight, he's slimmed down and feels good about the change.
"It started during [last] season, and even before that. I was talking to my wife, and she said "You were always your best at your college weight." The saying is, the older you get, the lighter you've got to be. I thought Ray Allen did a great job of that, and Chauncey Billups too. I'm getting to the point where I'm a little bit older. I'm still young, but I'm a little bit older, and I can pick and choose how I want my body to look and feel."
Chauncey and Allen are great role models for older guards that look for longevity. Have you seen Ray Allen recently? He's still ripped!
For some reason, the question of his physicality was thrown in. The equivalent of asking a bodybuilder "D'you even lift?"
"Who said I won't be? I'm still lifting, still moving the same way I used to. So there's no change in that. I'm going to play the best basketball I can play. I've always tried to be stronger than people and just a bigger bully. People are making a big deal out of something. I've always worked hard. This is just me changing up the way I do it, the way I dieted and the way I eat, the way I grind. I've always worked hard, it's just now I'm smarter and older and I know how to work."
Oh yea, Lowry knows how to work. And I don't think this'll be a bad thing, longevity is an important part of this game, you want to play every game and losing weight definitely helps.