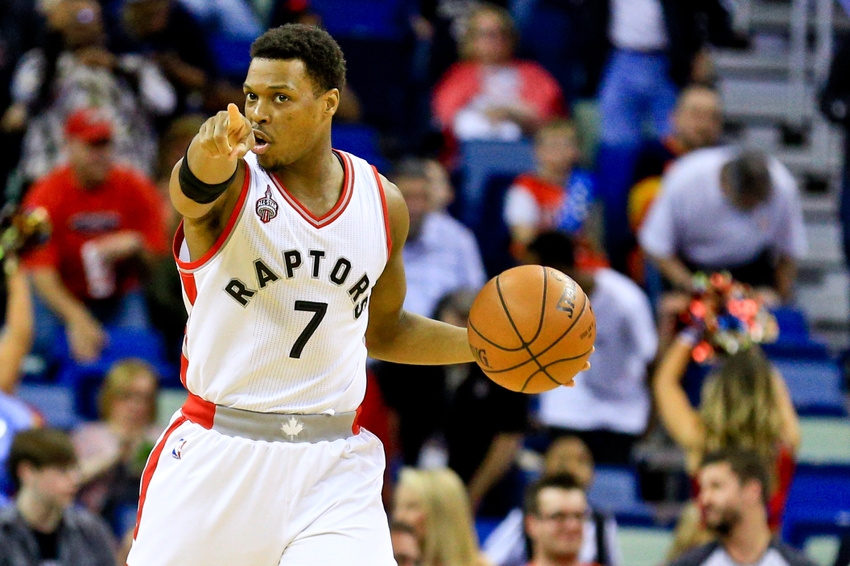 Kyle Lowry had a sore wrist heading into All-Star Weekend but elected to partake in both the Three-Point Shooting Contest and All-Star Game anyway. When the Raptors announced that Lowry would undergo surgery on that same wrist the following week, some fans criticized him for not sitting All-Star Weekend out. Lowry admitted to Mike Ganter of the Toronto Sun that the surgery was related to his pre-All-Star injury:
Kyle Lowry confirmed something we suspected since he underwent surgery: The wrist problem that eventually resulted in surgery was not something that happened at once.

It was a problem he had been dealing with over time and it got to the point where he was no longer able to be effective playing.

He banged it again on the Wednesday night heading into the all-star break, but it wasn't something he hadn't done plenty of times before that.
Lowry responded to his critics:
"I didn't pay no attention to it to be honest," Lowry said. "I enjoyed my all-star weekend. If anybody had any problem with it, come say it to my face. That's how I feel."

Lowry sees no reason there should be a backlash.

"I didn't pay attention to people," he said. "Whatever was said — I know how I felt about it and I know what I said about it. I never had any regrets on anything or anything I do. I go about and do everything I can and I feel whole-heartedly good about every decision I've made in my life."
Lowry said that he has a general idea about when he's going to return to the court, but didn't share a specific date with the media. The Raptors announced that Lowry would aim to return for the playoffs, and Vertical reporter Adrian Wojnarowski reported that he was expected to return in 4-5 weeks from the time of his surgery.