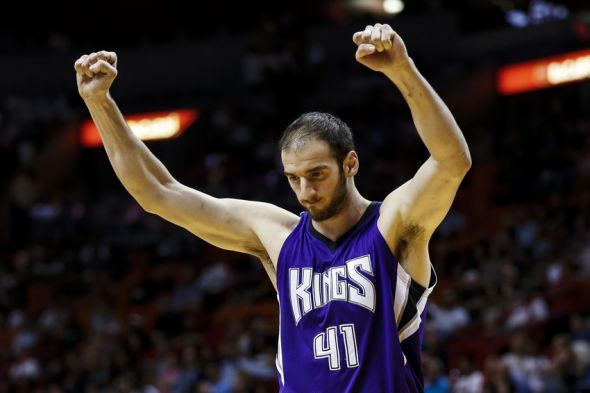 A consistent element in the Sacramento Kings' extensive rebuild, veteran center Kosta Koufos has quietly played an important role for the organization over the past 3 years.
Though his numbers may not jump off the page, he provides stability in his 20 minutes of playing time a night since you know exactly what to expect. With a few young big men on the roster such as Willie Cauley-Stein and Skal Labissiere, Koufos has complemented their erratic play well with his steadiness. Though he may not be a part of their long-term future, ESPN's Chris Haynes reports that the 29-year-old will pick up his player option this summer.
Sacramento Kings center Kosta Koufos will exercise his 2018-19 player option worth $8.7 million to return to the club, league sources said Wednesday.

The 10-year veteran opted to bypass free agency and instead test the market in the summer of 2019.
Though this ensures that Kosta Koufos stay in Sacramento for at least another season, he will likely find a new home next offseason as pointed out by Haynes. It remains to be seen how much he commands on the open market but a contending team in need of some size could look to bring him in as a spot reserve.
Koufos signed a four-year, $33 million deal with Sacramento in 2015 and has played the same role in every year since as the first center off the bench. Koufos averaged 6.7 points and a solid 6.6 rebounds last season while shooting over 57 percent from the field.