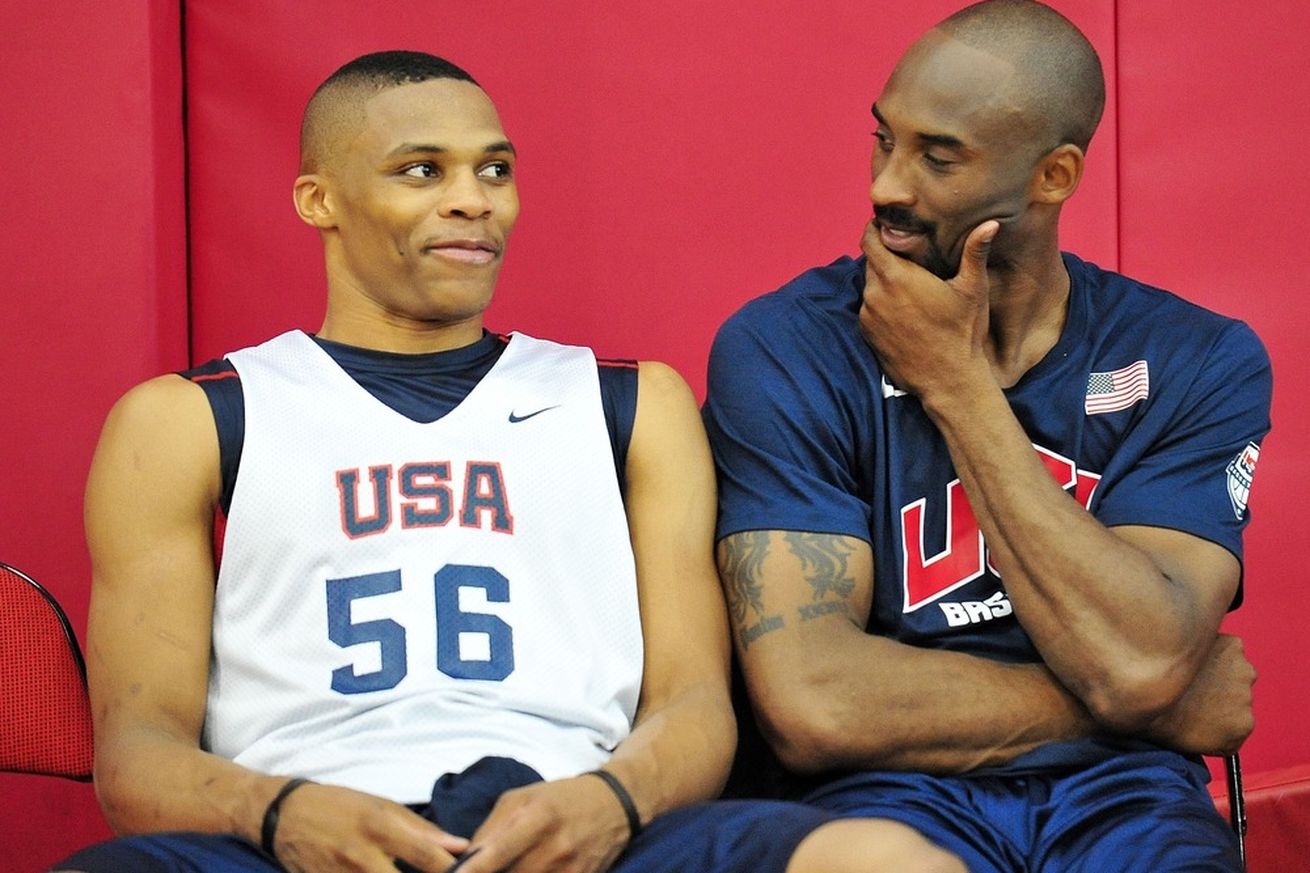 After the Lakers suffered a thwarting beat-down at the hands of Oklahoma City last night, Kobe Bryant offered up some words of encouragement for Russell Westbrook. Call it being caught up in the moment, recruitment, or whatever else you may think. What Kobe Bryant said of Russell Westbrook, a 6'3 point guard that rebounds well enough to play in the frontcourt for most teams, is something to actually think about; Kobe is telling the truth.
When asked if Kobe had ever witnessed a player achieve a triple double in the first half of a game, Kobe responded by praising Westbrook's athletic capabilities and stat-sheet stuffing, video game like numbers (full video):
"Yeah. I've never seen a guy get as many triple doubles as he has in a season. I mean, that's pretty outrageous, what he's been able to do all year long."
Kobe then goes on and mentions how Russell's games have flown under the radar, largely due to the success of the 72-9 Golden State Warriors. What Kobe stated afterwards, however, will certainly get you thinking:
"He's probably the most athletic player I've ever played against".
Woah. Many will believe Kobe is jumping the gun here, perhaps. Having played with names such as Lebron James, Vince Carter, Gerald Green, and many others, is this claim far-fetched? Could Kobe have been caught up in the moment?
It is highly unlikely. Westbrook, as explosive and ferocious of a player in the open court as we've ever seen, is highly thought by many to be one of the most athletic players in NBA History. Amongst those who believe this are several NBA General Managers, according to a survey conducted at the start of the season. 35% of the voters tallied for Russell Westbrook, with only 21% polling for Lebron James.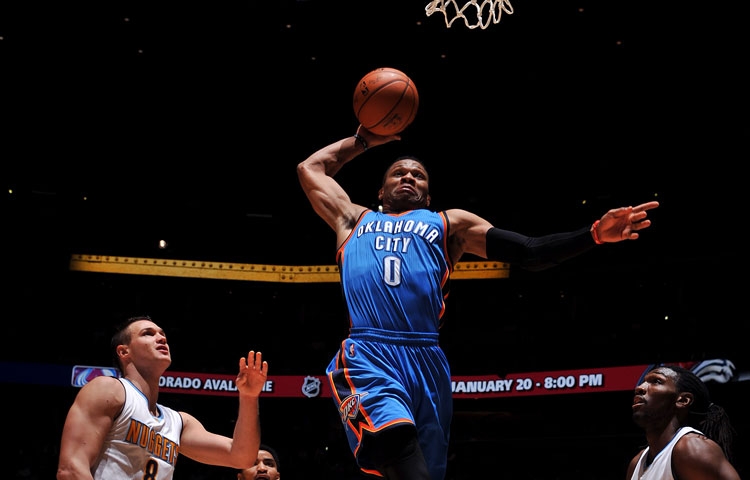 Aside from Westbrook's explosive play, quickness, and speed, his leaping ability is another awe-inspiring aspect of his arsenal. At 6'4, Westbrook has managed to combine vertical with his mental tenacity to rip down an average of eight rebounds per game, along with the annual 22 points and 10 assists per contest, of course.
Westbrook's rebounding ranks him 32nd in the league, counting centers and power forwards, in total rebounds per game. When looking at players 6'4 and shorter, Westbrook leads the pack by far.
Similarly to Kobe, Russell Westbrook has a killer instinct hiding in him. When the game starts, he unleashes everything held inside. So, yes, even the great Kobe Bryant agrees on Westbrook being one of the most athletic, tenacious, and flat-out unbelievable players the game has ever seen. The most athletic player that Kobe has ever played? Well, that's up to you to debate.