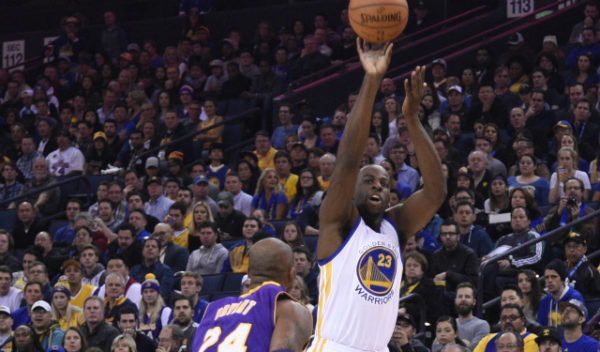 There's not many things that irk me when it comes to basketball but something that's definitely in the top 5 of "Most annoying things in basketball" is people of the older generation chatting about how the league is soft now.
Who. The hell. Cares?! Yes people aren't getting clocked in the jaw, fouls come easier than back in the day, that's the way of the world, sorry. And last time I checked basketball is, by definition, a non-contact sport. And besides, if you hate it so much. Quit taking those paychecks that require you to watch the games if you hate today's game so much.
And let's get something straight, knocking somebody out and having attitude are two different things. You can have attitude and not start a fight every game. Case in point, Draymond Green. Loudmouth, backs it up, barely any hands being thrown. Recently retired Kobe Bryant actually sees a little bit of him in Draymond. The 'jerk' part but nevertheless he sees a bit of him in Dray.
Bryant often was characterized as a jerk, someone who pushed, prodded, challenged and harassed his teammates.

"It's your job as a leader to bring out the best in people," Bryant said recently. "If bringing the best out of people is being a jerk, then I think that as a society we need to reconsider what our perspective of being a jerk is."

"Jerk" is not a label Bryant embraces.
You probably thought by the title and how I set this up that Kobe was going to talk about having to be a Jerk to win and Draymond Green has that dose of jerk when it comes to leading. Well Dray has that forceful nature for sure and it gives the Warriors an edge for sure.
It's clear that Steph Curry is the leader when it comes to playing the game but Draymond Green is the spiritual leader of the team and that's what makes them so good.
"Draymond is a rare breed in this day and age," Bryant said. "He's a competitor, and he's not afraid to show he's a competitor. He's not afraid to address certain issues with teammates and with (opponents) that may seem uncomfortable. He's a challenger."

Bryant added, "He has great intuition. He's studied the game a lot. He's a historian of the game, he asks a lot of questions about old stories and players, and what they would do here, what they would do there. I think he cares about a certain depth of the game, whereas the majority of young players just stay on the surface."
Couldn't have said it better myself. I can see why Kobe trusts Draymond Green with some of his wisdom. Green clearly took that in and is trying to implement that as they draw closer to the back-to-back.