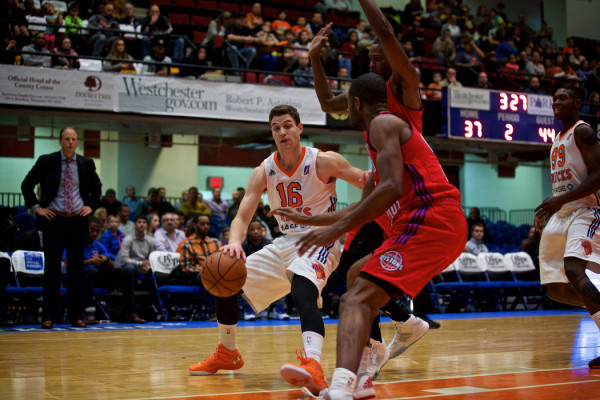 Really? This is still a thing? I mean let's look at this as if this isn't Jimmer Fredette alright?
A D-League player, who's been scoring 22.3 PPG, has been given a 10-day contract by the 23-32 (and 12th in the East) New York Knicks.
Where in that paragraph sounds tasty to you? None of it. Yet, this is a thing because. Jimmer. For some reason people still give a rip about Jimmer Fredette. Actually, I just thought of this. Jimmer Fredette is the Tim Tebow of basketball! But at least Tebow had a couple of good games. Jimmer has been chronically average since he went pro yet people still care. Why? Help me understand!
Barring something unforeseen, Fredette will be with the Knicks early next week, league sources said.
I get it, he was National Player of the Year in College. He dropped buckets from literally everywhere. And he did that on an historically average program in BYU. But you know who did that? Doug McDermott! Difference is that Doug has actually kept his job! Fredette has been on three teams since he was drafted in 2011. So tell me what makes Jimmer Fredette so special?
And why are we acting like he's going to start for the Knicks. It's a 10-day contract people, let's simmer down please, he'll be back in Westchester in no time.