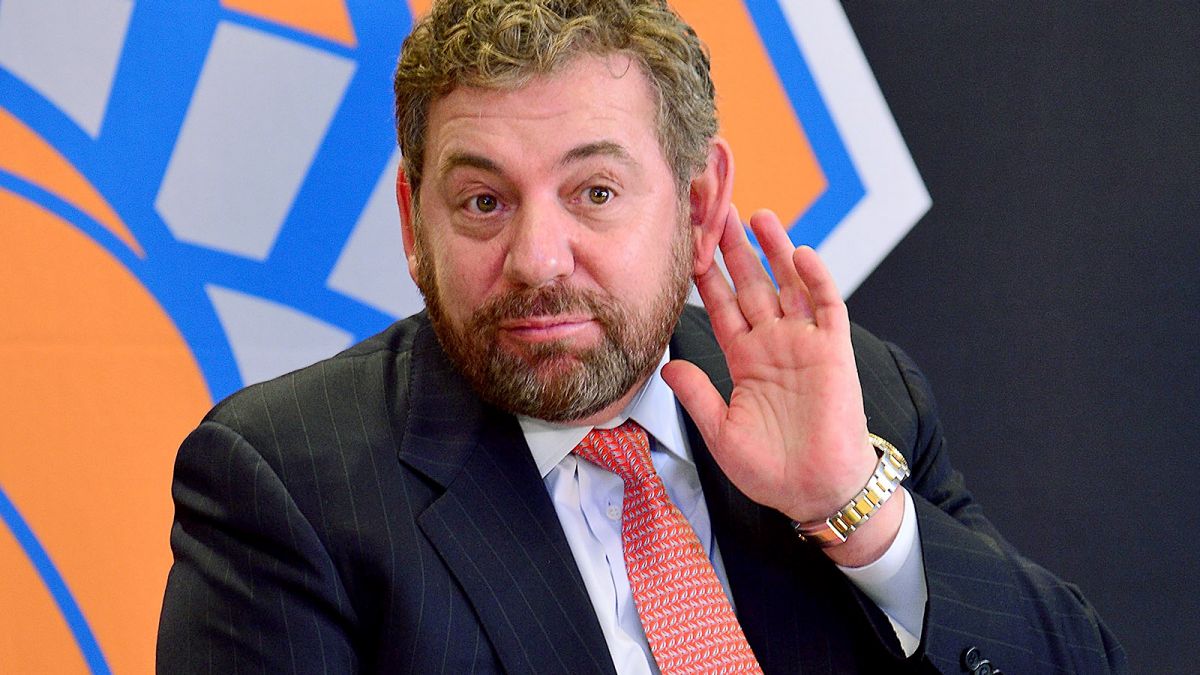 A new class action lawsuit from six Harvey Weinstein accusers named New York Knicks owner James Dolan as a member of a "sexual enterprise" that enabled, through a "pattern of racketeering activity," Harvey Weinstein's sexual misconduct. This news comes from the New York Daily News:
The The plaintiffs — Louisette Geiss, Katherine Kendall, Zoe Brock, Sarah Ann Thomas, Melissa Sagemiller and Nannette Klatt — said in a joint statement they want to prove "it is costlier to cover up assault, harassment, rape and violence" than it is to protect victims.
"We hope the board — particularly Robert Weinstein — feels the full weight of the secrets they kept. It is our fervent hope that these men will choose to go down in history as redemptive characters, not as men who helped cover up rape culture," they said.
The lawsuit directly links Dolan to Weinstein, claiming that Dolan "knew of Weinstein's pattern and practice of predatory sexual conduct."
Weinstein and Dolan have publicly been friends for a long time, though the two haven't spoken in over a year, per the Daily News.
Dolan was a board member of The Weinstein Company from mid-2015 to June 2016. When he stepped down from the board, he was replaced by Milwaukee Bucks co-owner Marc Lasry, who was also named a defendant in the lawsuit.