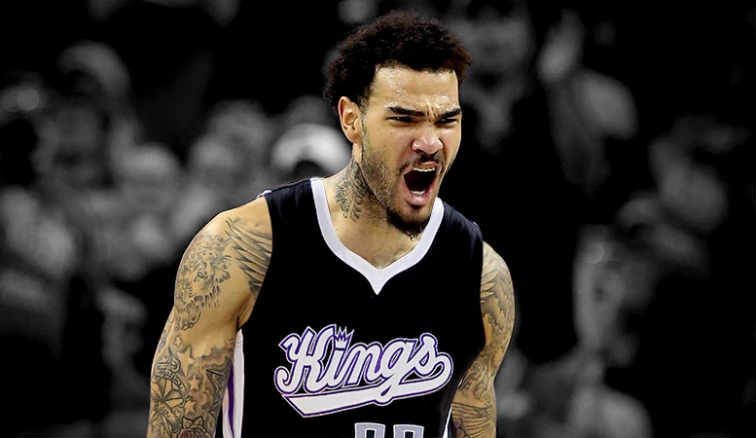 Sacramento Kings center Willie Cauley-Stein will represent the team at the May 17 NBA Draft Lottery. Stein is going into his second year in the NBA, and the Kings took him with their first round pick in the 2015 NBA Draft. Stein averaged 7.0 points, 5.3 rebounds and 1.0 blocks per game in his first season in the NBA.
Following from Ailene Voisin of the Sacramento Bee.
Kings rookie Willie Cauley-Stein will represent team next week at the NBA Lottery.

— Ailene Voisin (@ailene_voisin) May 10, 2016
Because of a pick swap, the Kings cannot hold the first overall pick, but they have a 6.8% chance of landing a top three pick. The Kings are in desperate need of a good hit in the draft this season and while the talent expected to go in the top three are seemingly solid picks, everything after that is a crapshoot. Can the Kings be the team that gets that surprise player with their early round pick?
The Kings finished with a record of 33-49 last year which was one of the many reasons the team chose to move on from former head coach George Karl. Sacramento recently hired Dave Joerger to be the team's next head coach.
The Kings will look to improve on their roster, as they look to snap a 10 year postseason drought. The Kings don't have the best of odds to score a top pick, so they'll hope that Stein can bring them some luck.
The lottery will be televised on ESPN at 8:00 PM ET.