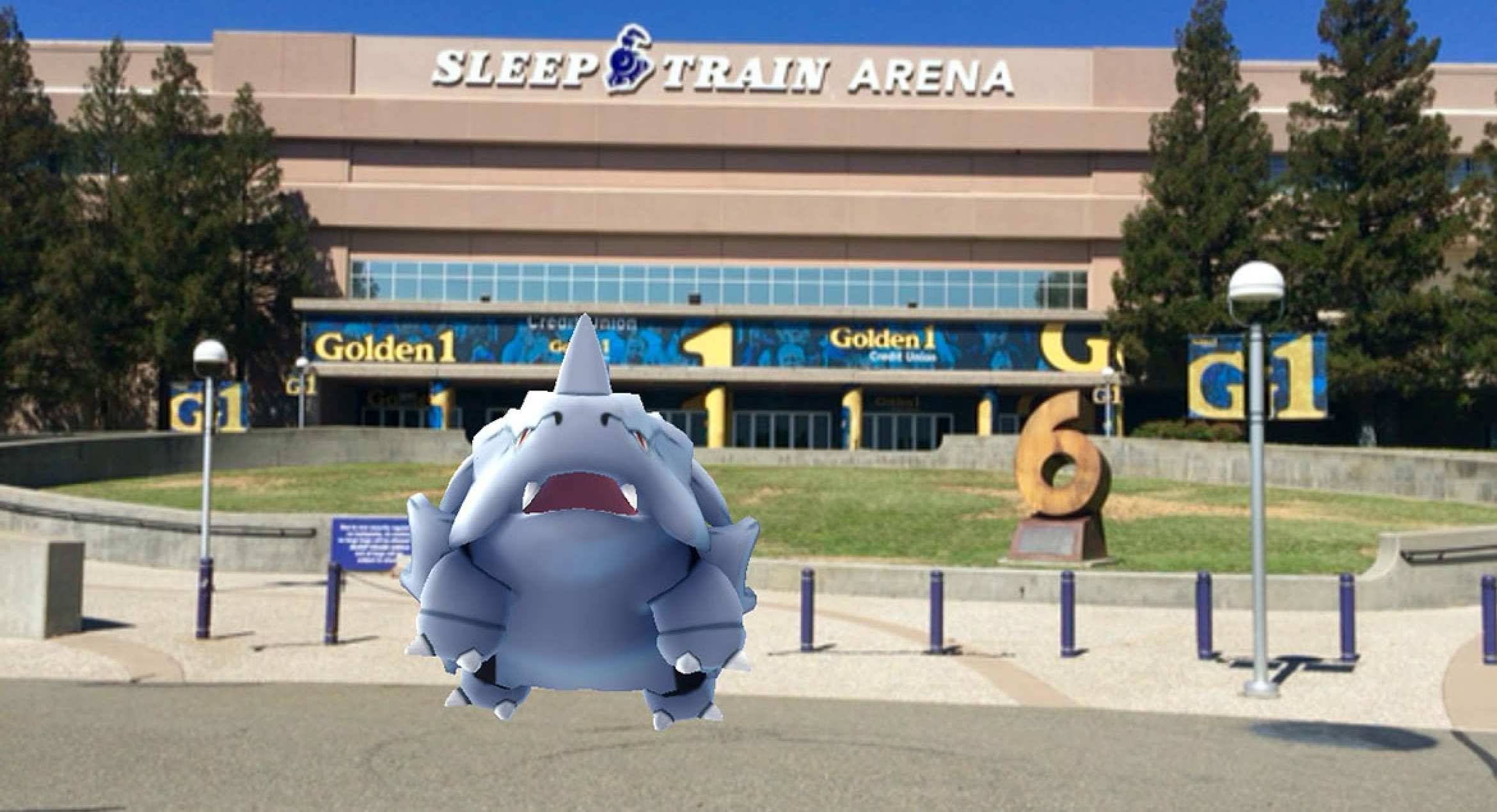 Pokemon Go, the newly developed Pokemon-based mobile app that's taken over the world in recent weeks, is now invading the NBA. The Sacramento Kings will reportedly become the first team in the league to host a "Pokemon Meet Up", with Pokemon fans all over the Sacramento region set to attend.
On Friday, July 15, the Sacramento Kings will be opening the doors to Pokémon Go players around the Sacramento region.

In an NBA first, participants will be able to traverse nearly the entire arena looking for the rarest of Pokémon characters.

From 4-8 p.m. PDT on Friday, trainers are encouraged to visit one of the two Pokéstops to secure more potions and Pokéballs as well as test their characters at a nearby Gym located outside of the team's box office.
Pokemon Go, in some way a newer version of the popular Nintendo game 'Pokemon' from years ago, is the newest obsession among today's society. From those born in the last decade to those with birthdays in the 50's and 60's, millions have downloaded Pokemon in hopes of "catching em' all". In the game, in case you haven't witnessed someone frantically and oddly roaming around out in public with their face buried in their cell phones recently, players, or otherwise known as "trainers", travel the area in hopes of catching various monsters called "Pokemon".
The app shows what looks to be a different version of Google Maps street view, displaying where you're located and what surrounds you. Virtual "Pokemon" monster-like creatures will pop up throughout your real life journey. Throughout the last week, videos showing Pokemon appearing in hospitals, restaurants, government buildings, parks, lakes, and even traffic stops have emerged on social media.
The Kings plan on taking full advantage on the game's growing popularity, planning a full meet up before any other team in the NBA. The event, which is set to take place in the Kings' home building Sleep Train Arena, will likely draw a huge audience filled with "trainers". Among the crowd will not be Kings center Willie Cauley Stein, despite his great interest in the app. Nonetheless, he still encourages you to attend:
Again, the meet up is scheduled to happen on Friday, July 15th, between 4:00 to 8:00 PM.
It's 2016, ladies and gentleman. Some play Basketball at the park, others hunt Pokemon at the park, and some do both.
Basketball, you now (sort of) have a new competitor in your field.