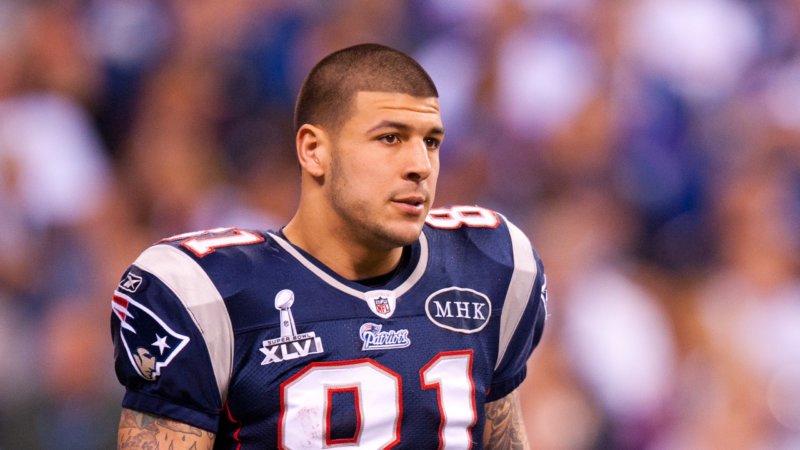 Netflix has released the lead trailer for the upcoming documentary series chronicling the life and times of the disgraced New England Patriots tight end Aaron Hernandez.
As described, "Killer Inside: The Mind of Aaron Hernandez is a three-part documentary series examining what led to the murderous fall and shocking death of former NFL superstar Aaron Hernandez."
"Via interviews with friends, players and insiders, this docuseries examines how Aaron Hernandez went from an NFL star to a convicted killer," Netflix continues.
Throughout the trailer, Netflix takes a look at his family life, playing career and the illegal activities that resulted in the deaths of multiple people. Not to mention, we also get a look the troubling times that ultimately led to his death behind bars.
Killer Inside: The Mind of Aaron Hernandez will debut on Netflix on January 15th. In the meantime, check out the trailer for the new Netflix documentary series.