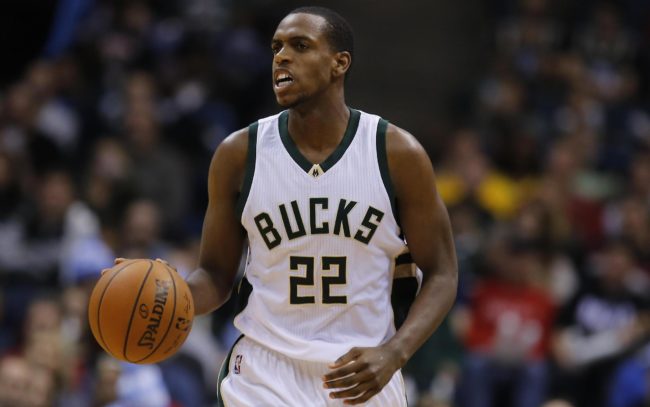 Milwaukee Bucks guard Khris Middleton forced overtime with a buzzer-beating three-pointer against the Celtics on Sunday, nailing the shot with just 0.5 seconds remaining on the clock.
The Bucks and Celtics are playing Game 1 of their first-round series, with the next game set to commence on Tuesday from TD Garden. Middleton's three gave him 31 points on the game, stunning the TD Garden crowd just moments after Celtics guard Terry Rozier made a shot to take the lead.
AHHH KHRIS MIDDLETON

AT THE BUZZER

TIE GAME

OVERTIME IN BOSTON

????? pic.twitter.com/plSQkwaKAC

— Def Pen Hoops (@DefPenHoops) April 15, 2018
Terry Rozier's originally sent the Celtics crowd into a frenzy, with the 22-year-old putting
Eric Bledsoe on skates to nail the jumper.
TERRY ROZIER!

SCARY STEPBACK ?

LATE LEAD pic.twitter.com/6yxBrqQsmm

— Def Pen Hoops (@DefPenHoops) April 15, 2018
And just seconds before that shot, it was Bucks guard Malcolm Brogdon who tied the game with a three-pointer of his own.
Malcolm Brogdon ties it up with the clutch 3! pic.twitter.com/v4cdYvbV0c

— Def Pen Hoops (@DefPenHoops) April 15, 2018
The Celtics wound up winning the game, fending off the Bucks in a closely contested overtime game. They'll play Game 2 at home without Kyrie Irving, Gordon Hayward, Marcus Smart and Daniel Theis once again.