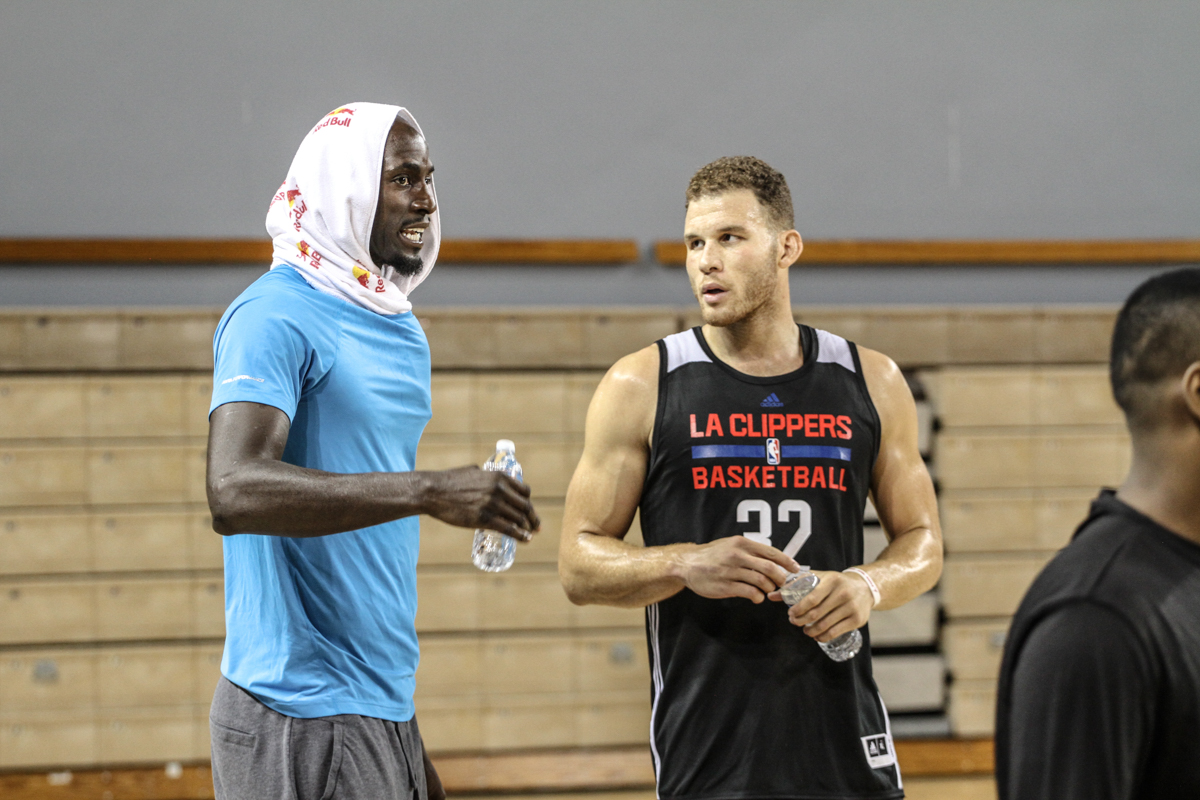 A special guest dominated during his presence on the third day of the LA Clippers training camp. Kevin Garnett, a man who recently announced his retirement, was at Clippers practice and garnered a ton of attention from everyone in attendance.
Clippers coach and president Doc Rivers said after the practice that the surefire future Hall of Famer has a spot on the Clippers if he wants it. But Rivers isn't the only one who wants KG. Cleveland Cavaliers head coach Tyronn Lue also stated that Garnett has a spot on his coaching staff if he wants it. Garnett has some options presented to him if he wants to take them. Garnett has previously outright said in the past that he would not be a coach but things do change in time.
Kevin was the center of attention at Clippers practice. The reigning NBA Sixth Man of the Year Jamal Crawford was enamored by his presence and Doc even said the session he had with Blake Griffin, Brice Johnson and other forwards on the Clippers was a 'teaching clinic'.
LA Clippers site writer Rowan Kavner has more details.
"You see Kevin Garnett here," Crawford said. "I couldn't stop watching him, to be honest with you. Like, he's one of my 10 favorite players ever. I'm watching him now, as I talk to you guys. It's unbelievable."

Rivers said even now he's still learning from Garnett, who just ended his career ninth in rebounding and 17th in scoring in NBA history.

"KG was phenomenal today," Rivers said. "This morning, before practice, he had a teaching clinic that you would pay a lot of money to see. It was great."

Garnett received praise for how much he helped guide Timberwolves star big man Karl-Anthony Towns in Minnesota, and part of Garnett's work Thursday afternoon was giving tips to Clippers rookie draft picks Diamond Stone and Brice Johnson.

But the teaching didn't stop there. Rivers said before practice Garnett helped out DeAndre Jordan and Griffin. Then, immediately after practice ended, Garnett pulled Griffin to the side to work with him.
Check out the video below of Garnett working out with the Clippers and giving some hands on advice.