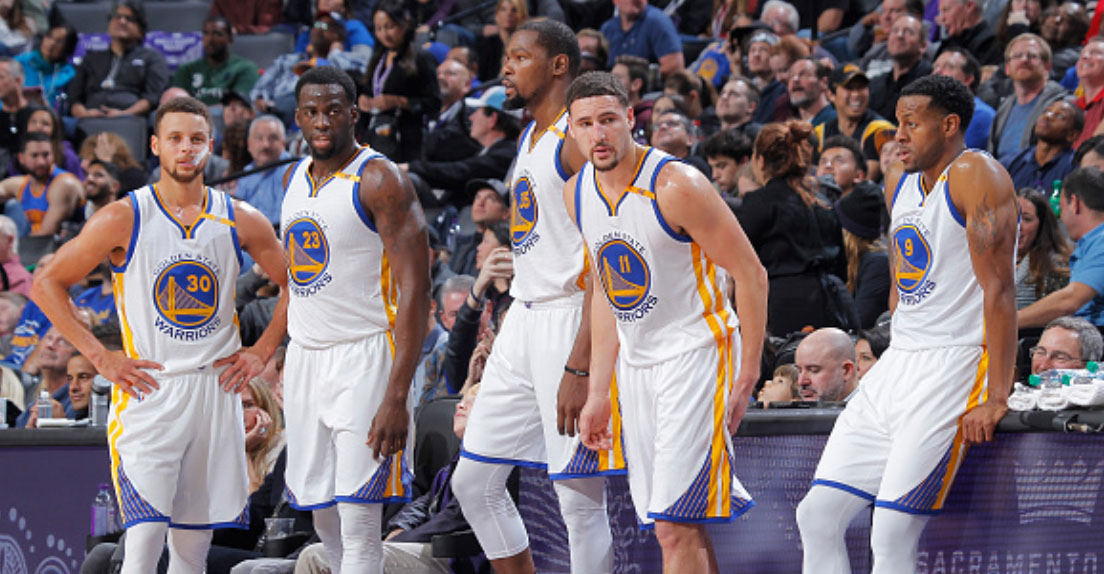 Kevin Durant thinks the Golden State Warriors aren't a super team. Kevin Durant is wrong. From ESPN's Chris Haynes:
"First of all, if everybody wanted Steph, he would have been the No. 1 pick," Durant said. "A lot of people passed on him. A lot of people doubted Steph, saying he wasn't going to be this good. Klay Thompson, he was just supposed to be this OK shooter in the league, like that's what you thought of Klay Thompson when he came in. Draymond, nobody wanted him. He was a 6-5 power forward. [They said] he couldn't play in the league, he couldn't start in the NBA. Shaun Livingston had a crazy knee injury.

"Nobody wanted him. Nobody thought that he would get back to being Shaun Livingston. Andre Iguodala, he got traded a couple of times. Nobody wanted him. A lot of people didn't expect these guys to be where they are today. Superteam? No, we just work extremely well together. Coach puts us in position to maximize our strengths."
First LeBron James, now Durant. Maybe players just don't like admitting that they're on super teams. Durant's argument is an illogical one. Being drafted first or second overall doesn't necessarily mean that a player is any better than a player drafted later in the draft.
Sure, players like Draymond Green, Klay Thompson and Stephen Curry weren't expected to be this coming good out of college. Most superstars aren't. It's impossible to predict with exact accuracy how any prospect will pan out. That doesn't make those guys lesser players; unexpected brilliance is brilliance nonetheless. The Warriors are a super team, sorry KD.