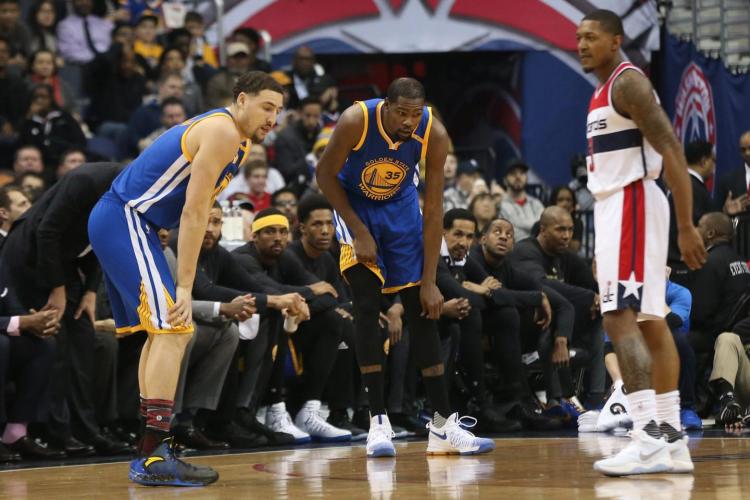 Warriors players, fans, and executives can breath an uneasy sigh of relief. The team officially announced that All-Star and MVP candidate Kevin Durant has suffered a grade 2 MCL sprain and a tibial bone bruise in last night's game against the Washington Wizards.
Injury Update: Kevin Durant suffered a Grade 2 MCL sprain and a tibial bone bruise.

Full details below. pic.twitter.com/t3JkVnMmqa

— Warriors PR (@WarriorsPR) March 1, 2017
Based on early reports last night there was worry that Kevin Durant could miss the rest of the season, but those can be laid to rest. The Warriors still have a star-studded lineup that will continue to show its dominance. The team's ability to stagger its stars becomes more difficult especially with the bench a little weaker than last year, but Golden State should still retain the top seed in the Western Conference.
The reevaluation in four weeks puts Durant on a timetable that returns him just before the end of the regular season. Whether he plays immediately after is obviously still in question, but the Warriors undoubtedly want Durant eased back into the rotations and have time to adjust.
Crisis has been mostly averted Warriors fans.