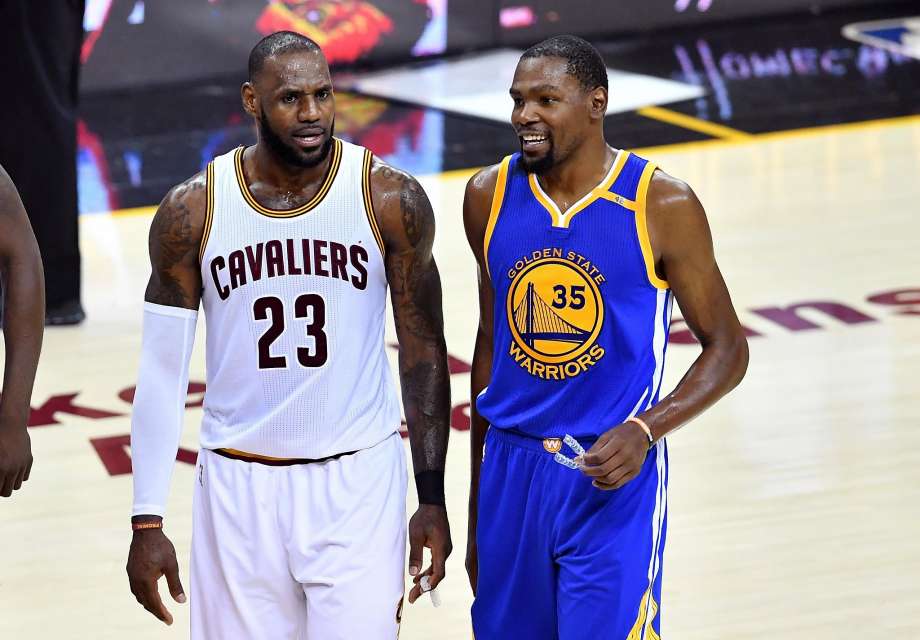 Two of basketball's premier global ambassadors in NBA superstars Kevin Durant and LeBron James got the rare opportunity to sit down and discuss a variety of matters. Though they have remained on friendly terms throughout most of their careers, Durant and James are likely seldom given the chance to actually sit down and talk.
The pair were recently afforded this chance thanks to ESPN's Cari Champion and their latest installment of Uber Uninterrupted. Uber Uninterrupted is a show hosted by Champion that takes one or two NBA personalities for an Uber ride and gives them the platform to talk about a multitude of issues.
Durant and James were both recently in Cleveland for the latest regular season matchup between the Cavaliers and the Warriors. They were able to catch up with Champion the night before they were set to face off and the conversations they held were intriguing.
Known as two of the more self-aware stars in the NBA, James and KD chopped it up over their respective reputations and career paths starting from their small town high school beginnings. There are some similarities, with both being high school phenoms and having to shoulder enormous expectations at a young age.
Along with their pasts, LeBron James and Kevin Durant also touched on the much heavier subject of the social issues we are seeing today as a country. Both can relate to the struggles of being an African-American male in today's society and they agree that the amount of wealth they possess has no implications on the prejudices they face.
The conversations didn't stop there are the two global icons discussed a plethora of other topics as well including the upcoming All-Star weekend, family life, media scrutiny, and more. You can watch the entire Uber Uninterrupted episode below: