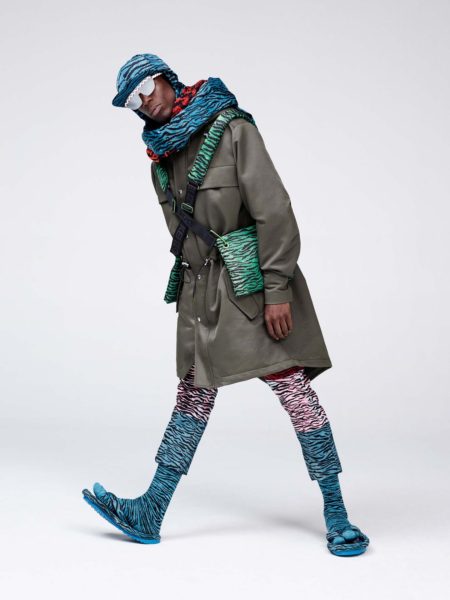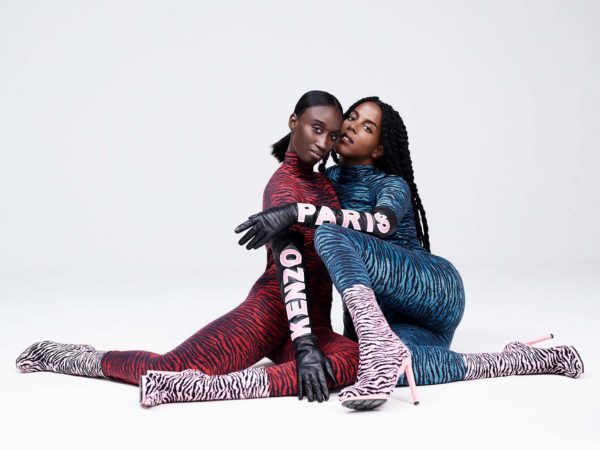 It was announced back in May that H&M's next designer collaboration will be with Kenzo. To tease everyone waiting, three photos from the collection were released. Of course, the garments are packed with color and prints because, hello, Kenzo. The pieces shown are heavy in a vibrant zebra print. There's a lot pinks and blues and greens. I'm looking forward to seeing how those boots are going to look on the streets.
To add to the impact, co-creative directors Carol Lim and Humberto Leon tapped influential friends to model the garments. Instead of models, activist Amy Sall, artist Juliana Huxtable, music artist Oko Ebombo, and makeup artist Isamaya Ffrench were all chosen to show off the designs from the collaboration.
Following from Nicole Phelps from Vogue.com
Humberto Leon shared with Vogue their intentions when selecting those they thought would best represent Kenzo x H&M. "People we admire, icons in their own fields, people who are influential beyond their fashion sensibility," were the characterisics they kept in mind.
Kenzo x H&M is slated for a November 3rd release. We can see now that it'll be chock full of outerwear, hats, bodysuits, scarves, gloves, shoes, and more. I personally have my eye on that black and pink shearling coat. Let's hope they let us have a few more looks at the new collaboration before it's released.