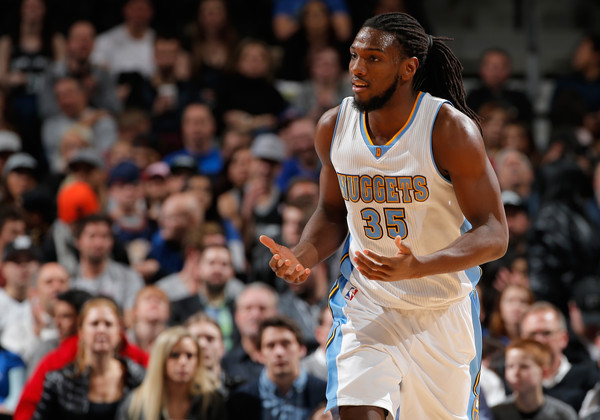 The Denver Nuggets had an eventful offseason, especially with the addition of Paul Millsap in free agency. Millsap was one of three power forwards that the Nuggets acquired via trades, free agency, and the draft.
The crowded front court is one of the major storylines heading into the NBA season, not only for fans but also for an incumbent big man that looks to be pushed out of the starting lineup.
"I'll just put it out there for everybody. I'm not a bench player. I've been saying that for the longest. I'm a starter," Kenneth Faried told Mark Kiszla of the Denver Post. "I love to hear the crowd (when introduced as), 'Starting at power forward, No. 35, Kenneth Faried.' Yes, that's me. One hundred percent, that's been my whole life. And I'm going to fight for a starting position. I'm just not going to lay down and let somebody take it. "
Faried continued with a strong threat about his future in Denver:
"There are 29 other teams. If this team doesn't want, or respect me enough, to play me the minutes that I think I deserve to play, then I understand that. Maybe I'll go somewhere else and do what I need to do there."
Faried did, of course, assure fans that he will continue to play hard no matter his role. But it sure seems as though the power forward is looking for a change of scenery given the strength of his comments and their public nature. Faried is under contract for one more season after this one.