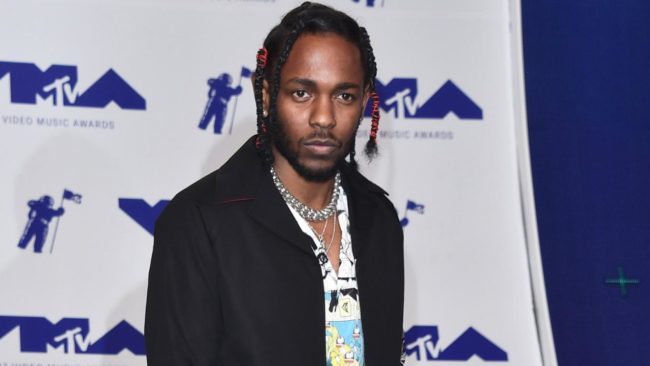 During a recent interview, Baby Keem and Kendrick Lamar confirmed that their scheduled album release dates were impacted by the COVID-19 pandemic.
"You were supposed to be out, I was supposed to be out. I've had a year to sit down and just think about the next experience," Baby Keem said.
Later in the interview, Keem also explained how he took a beat from Kendrick Lamar's Damn sessions and used it for his own project.
Introducing the first cover stars of i-D's 40th Anniversary Issue, @kendricklamar + @babykeem!

One of the most respected artists of his generation talks with one of most exciting new rappers on the planet: https://t.co/rO9xYhwk0m

On sale now: https://t.co/fmVnpb8PUZ pic.twitter.com/AFQ4KBDlBO

— i-D (@i_D) October 19, 2020
"That was my favorite beat, I just forgot about it because that was a beat that I was supposed to put on Damn, but I never got to it. It was in my top five DJ Dahi beats. But the fact that you grabbed that beat, and did something that I wouldn't ever have done on it, you made it a better song than what I would have done. And that's why I was like okay, this n*gga hard," Kendrick Lamar said.
"When I stole that beat, I think I had "finished" Die for my B*tch. So I was working on the next project that's about to come out now. I stole a beat that was too ahead of its time for me and it opened up a whole new world. After that I started working on Die for my B*tch again. When I did the song, I thought, yeah this shit's hard. I remember n*ggas started hitting me, and they were saying that 'this might be your best song ever'. So to hear that was tight. That song propelled me to do experimental shit with Die for my B*tch," Keem responded.
Keem has released new music this year. During the summer, he dropped "Hooligans" and "Sons + Critics." However, Kendrick Lamar has remained a bit quieter. Staying away from features, Kendrick Lamar offered ad-libs for Reason's album, New Beginnings. He has stayed away from releasing any singles.