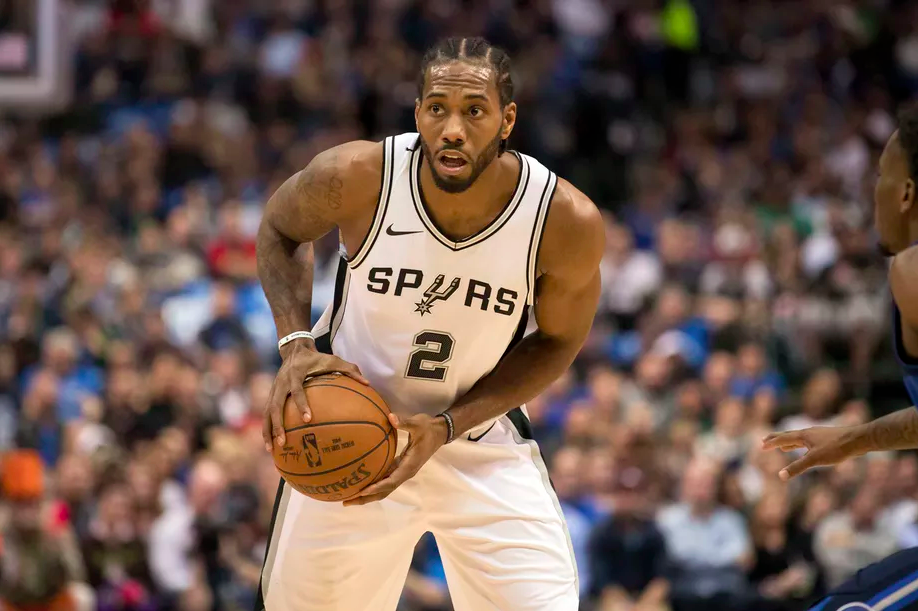 San Antonio Spurs head coach Gregg Popovich told the media last week that he was unsure if star Kawhi Leonard would return this season from a quadriceps injury which has limited him to only nine games this season. Coach Pop cited the end of the season nearing as a reason why he might be held out. But a layer was revealed that had people wondering if his days in San Antonio were numbered.
Kawhi was reportedly just going through the motions with the team just doing workouts to hit his rehabilitation quota and was bothered by some of the ways the Spurs were handling his quadriceps injury. He was also being very cautious about his return. But now it appears he is set to start working with the team again and is angling for a late March return going into the playoffs.
Following comes from Adrian Wojnarowski and Mike C. Wright of ESPN.
San Antonio star Kawhi Leonard plans to resume working with the team at the Spurs' practice facility this week — with hopes of returning by late March, league sources told ESPN.

Leonard has returned to San Antonio from New York, where he spent three weeks seeking further consultation on a right quad injury that has sidelined him for most of the season, league sources said.

Leonard isn't expected to immediately start engaging in full 5-on-5 practices with his teammates, but the goal is to advance toward that level of engagement in the near future, league sources said.

In New York, Leonard had been working out at the National Basketball Players Association headquarters gymnasium, sources said.