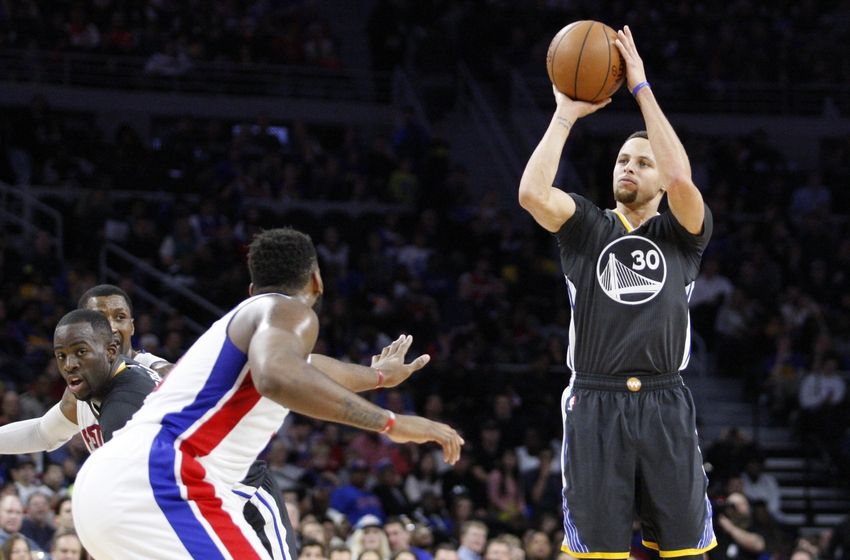 Renowned NBA center Kareem Abdul-Jabbar spoke at St. Louis University on Tuesday night. During his time speaking, he discussed a variety of topics: the books that he's written, the films that he's been in, his time at UCLA, his famed sky hook, and more.
When it came to the Q&A section, Abdul-Jabbar was asked who his favorite current NBA player is. Abdul-Jabbar first mentioned Oklahoma City Thunder forward Kevin Durant, saying: "He's got range, he's got heart, he comes to play… I've got a lot of respect for Kevin." Abdul-Jabbar also briefly mentioned San Antonio Spurs power forward Tim Duncan as one of his all-time favorite players.
However, there's one player who he favors over Duncan and even Durant. "But Stephen Curry…" Abdul-Jabbar begun, before being interrupted by enthused shrieks from the crowd. Abdul-Jabbar laughed and inquired why only girls were screaming. After the noise died down, he continued: "Stephen is changing the game." Abdul-Jabbar said that during his day, players didn't shoot three-pointers regularly. In fact, it wasn't until year 11 of his 20-year career that the league adopted the three-point line.
These three-point shots, which were almost nonexistent during Abdul-Jabbar's career, are now Curry's go-to weapon. Abdul-Jabbar said: "Now he's making those kind of shots, and starting to change the game of basketball." Today's three-point revolution is making today's NBA vastly different from the league that Abdul-Jabbar played in, and Kareem has a deep respect for Curry. "I salute him, he's a pretty awesome player," Abdul-Jabbar concluded.