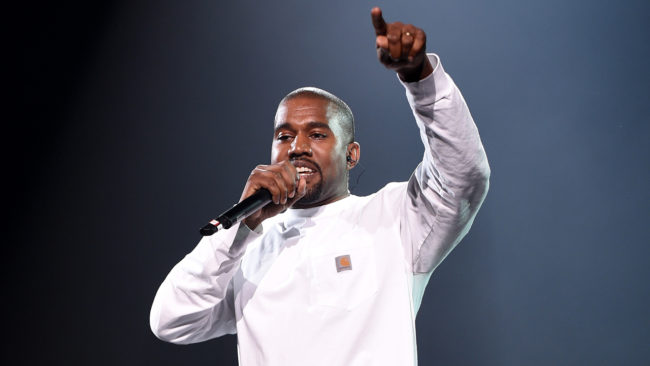 Kanye West has unfortunately been the victim of identity theft for a fraud performance.
According to a report by TMZ, West's identity was stolen by a "former friend and a G.O.O.D. Music associate" who forged the artist's name and, "secretly contacted Philipp Plein, who is staging a big New York Fashion Week event this coming Monday." The associate presented himself to Plein as a representative for West and "began negotiations for Kanye to perform" for a whopping $900,000.
The $900,000 advance was reportedly wired to an account and completed emptied.
Kim Kardashian previously shut down rumors about her husband performing at the New York Fashion Week event on Twitter stating, "He's not performing at any fashion show this season. Just a rumor."
He's not performing at any fashion show this season. Just a rumor https://t.co/QcnO1ObEnC

— Kim Kardashian West (@KimKardashian) February 6, 2019