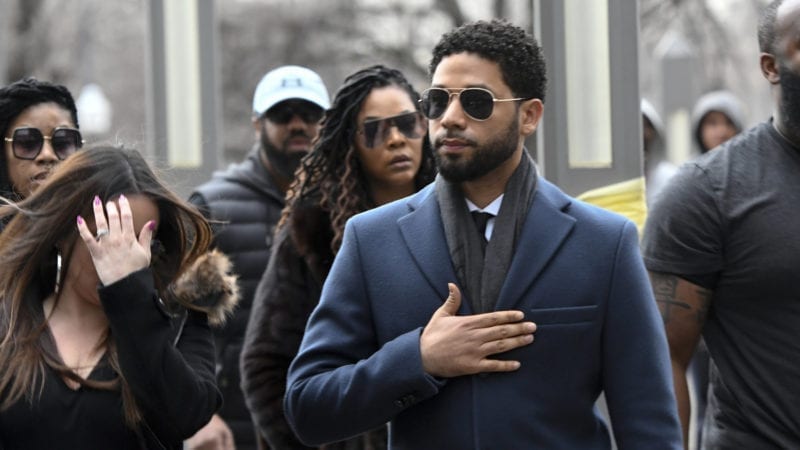 On Thursday, Jussie Smollett pleaded not guilty to all 16 charges accusing him of staging a racist, homophobic attack.
According to NBC News Chicago, "during a brief hearing before Cook County Circuit Judge Steven Watkins, Smollett heard the indictment filed against him and agreed to be in court for every hearing."
Judge Watkins granted Smollett's travel request and gave him permission to travel "freely to New York and California to meet with his attorneys there." The Associated Press also reports that Smollett "must give the court at least 48 hours' prior notice" before traveling.
Smollett is due back in court on April 17.
On January 29, Jussie Smollett, who is black and gay, was alleged to have hired two friends to help him stage the attack in downtown Chicago. Authorities say the actor staged the attack because he was "dissatisfied" with his Empire salary.