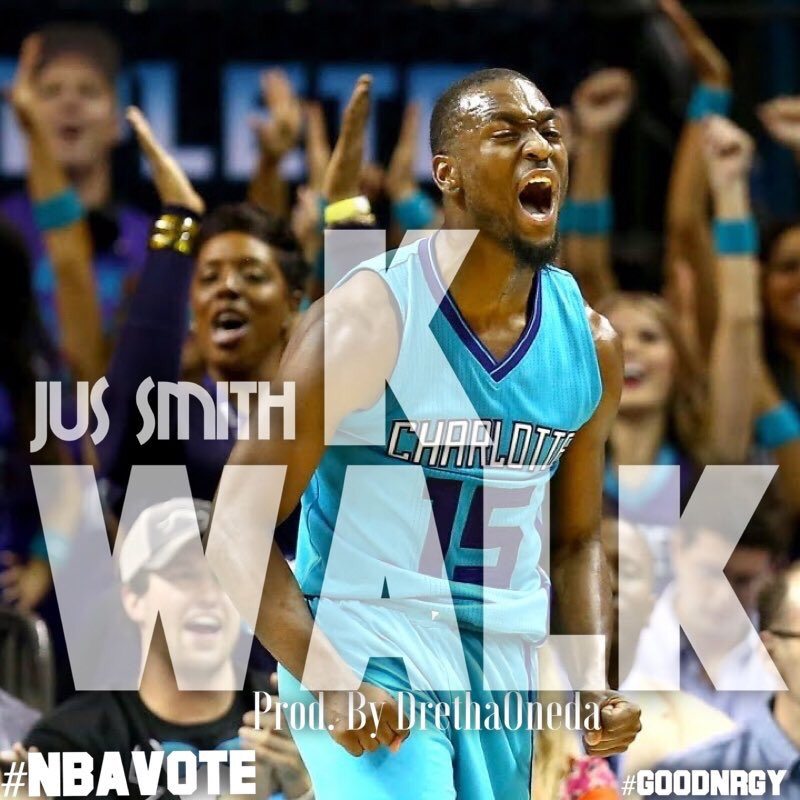 Harlem's own Jus Smith is looking to take on a new approach to get Charlotte Hornet's own star point guard, Kemba Walker into the All-Star game. While his game has increased each year with the stats to prove it and success of his team on his back, us as a people owe it to K-Walk to get him to New Orleans.
Looking to do so himself, Jus linked up with his go to producer, DrethaOneda, to drop this new banger, 'K-Walk'. Campaign music at its finest, if you ask me. 'K-Walk' showcases not only Jus Smith's love for mixing his sports references in his music but we are reminded just how great of a player Kemba is.
I will continue to use the #NBAVote hashtag to vote for the fellow Bronx native, myself. So with that being said, check out Jus Smith's new joint 'K-Walk' and make sure that you use Kemba Walker #NBAVote on all forms of social media.