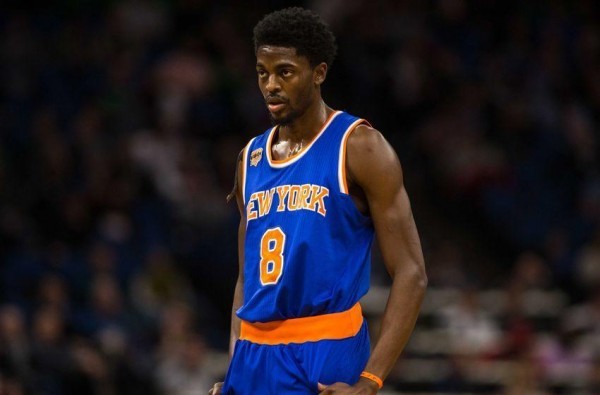 Free agent Justin Holiday will sign a deal with the Chicago Bulls, Shams Charania of The Vertical reports.
The deal is a two-year agreement worth $9 million, according to Charania.
Free agent guard Justin Holiday has agreed to a two-year, $9 million deal with the Chicago Bulls, league sources tell The Vertical.

— Shams Charania (@ShamsCharania) July 3, 2017
Holiday appeared in all 82 games with the Knicks last season, including four starts. He averaged a career-high 7.7 points per game, shooting 43 percent from the floor and 35 percent from 3-point range — also career-best marks.
He's shown improvement since signing his first professional contract with Philadelphia in 2013, and will now look to serve as an integral piece of a rebuilding Chicago Bulls team moving forward without the likes of Rajon Rondo and Jimmy Butler.
Holiday, 28, played 27 games with the Bulls during the 2015-16 season before signing a deal to join the Knicks last summer.
Holiday went undrafted out of Washington in 2011 and is the brother of New Orleans Pelicans guard Jrue Holiday. The Pelicans were among the teams to express an interest in him this summer, a source said, but talks never advanced past an exploratory stage.
The Dallas Mavericks also reportedly had some interest in adding Holiday.