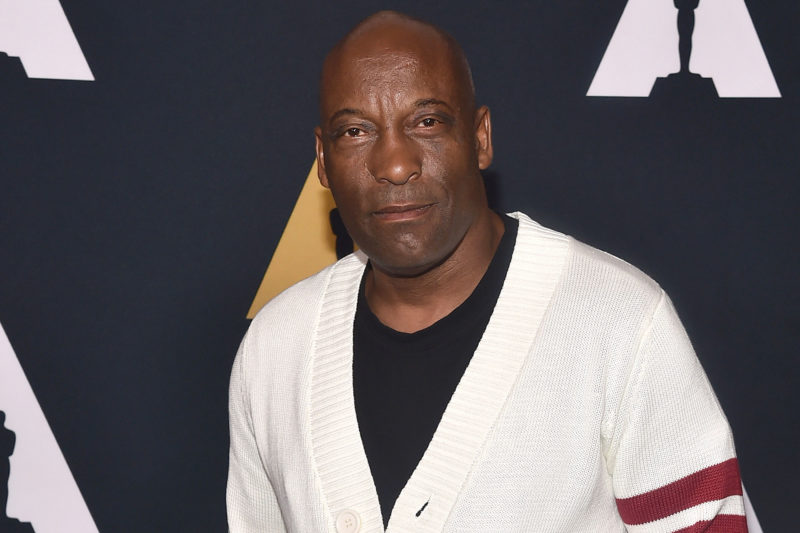 UPDATE: Earlier today, multiple outlets reported that Singleton's mother had indicated that her son was in a coma. In response, Singleton's daughter, Cleopatra, has denied those claims. According to People Magazine, his daughter has also requested to be named the temporary conservator of his estate instead of Singleton's mother.
For years, John Singleton has earned his reputation as one of the most talented directs in all of Hollywood. The Los Angeles native has put his stamp on iconic films such as Boyz N' The Hood. Poetic Justice and Baby Boy. He's also put together music videos like Michael Jackson's "Remember The Time" and directed television episodes for Empire and American Crime Story. Currently, he's leading the FX drama, Snowfall. Unfortunately, the talented director will have to take some time away from his creative canvas to tend to his health.
On Saturday, E! News confirmed that the Los Angeles native had suffered a stroke. Singleton's family told E! News, "On Wednesday, April 17th our beloved son/father, John Singleton, suffered a stroke while at the hospital." Singleton's family added, "John is currently in the ICU and under great medical care. We ask that privacy be given to him and our family at this time and appreciate all of the prayers that have been pouring in from his fans, friends and colleagues."
In response, the Hollywood community poured out their support for Singleton as he recovers. Nia Long, Karen Civil and many more paid tribute to the longtime Hollywood director as he works his way back up to full strength. Our thoughts and prayers are with the Singleton family at this time.