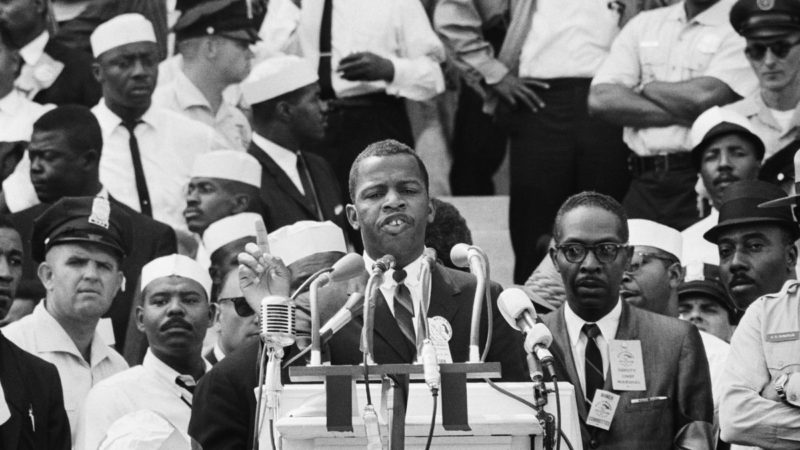 Following memorial services in Selma, Alabama, Former Rep. John Lewis will be laid to rest at the U.S. Capitol on Monday.
Our hats off to you, Sir #JohnLewis. pic.twitter.com/bm3OMObcuY

— Be A King (@BerniceKing) July 26, 2020
First, a motorcade will take Lewis from Joint Base Andrews to the U.S. Capitol. Along the way, the motorcade will make stops in notable locations such as Black Lives Matter Plaza, the site of his final public appearance. Then, an invitation-only ceremony will take place at the U.S. Capitol Rotunda at 1:30 p.m. Lastly, he will be taken to the front steps of the Capitol for a public viewing from 6 p.m. until 10 p.m.
Lewis passed away earlier this month at 80 years old. The Civil Rights Movement leader help registered voters across the south, spoke at the March On Washington and served more than three decades in Congress.