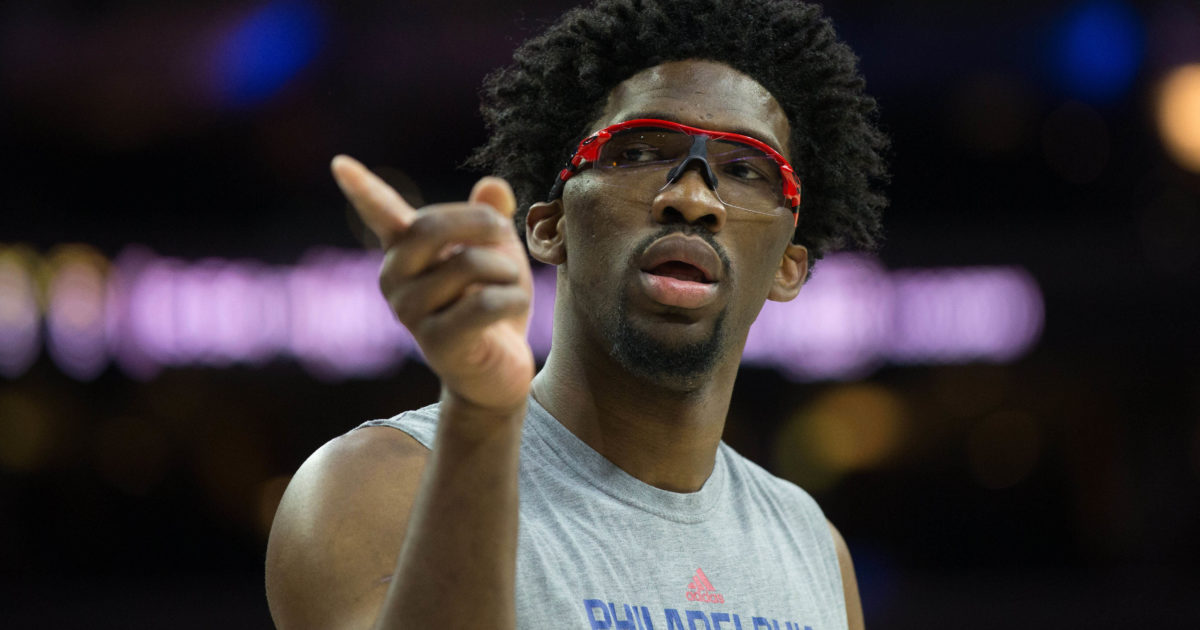 Joel Embiid was not voted into the All-Star game, but he was set to compete in two other events at 2017 NBA All-Star Weekend: The Skills Challenge and the Rising Stars Game. Unfortunately, Embiid's knee injury will keep him sidelined at All-Star Weekend. The NBA announced his replacements on Wednesday:
Denver Nuggets center Nikola Jokic will replace injured Philadelphia 76ers center Joel Embiid in the 2017 Taco Bell® Skills Challenge on Saturday, Feb. 18 at 8 p.m. ET. In addition, Oklahoma City Thunder guard Alex Abrines will replace Embiid on the World Team in the 2017 BBVA Compass Rising Stars Challenge on Friday, Feb. 17 at 9 p.m. ET.
Jokic, who will also compete in the Rising Stars challenge, has been one of the NBA's biggest surprises this season; Since the start of 2017, Jokic has averaged 22.7 points, 10.9 rebounds, and 5.6 assists per game on .594/.400/.859 shooting. One of the best playmaking big men in the league, Jokic is a seven-footer who is more than capable of running a fast break. It was a bit of a shock that he wasn't originally named to the Skills Challenge roster, and it's great to see the NBA righting that wrong, even if it's for an unfortunate reason.
Abrines, Oklahoma City Thunder rookie from Spain, has averaged 5.4 points in 14 minutes per game this season while shooting 37.3% from three-point range.