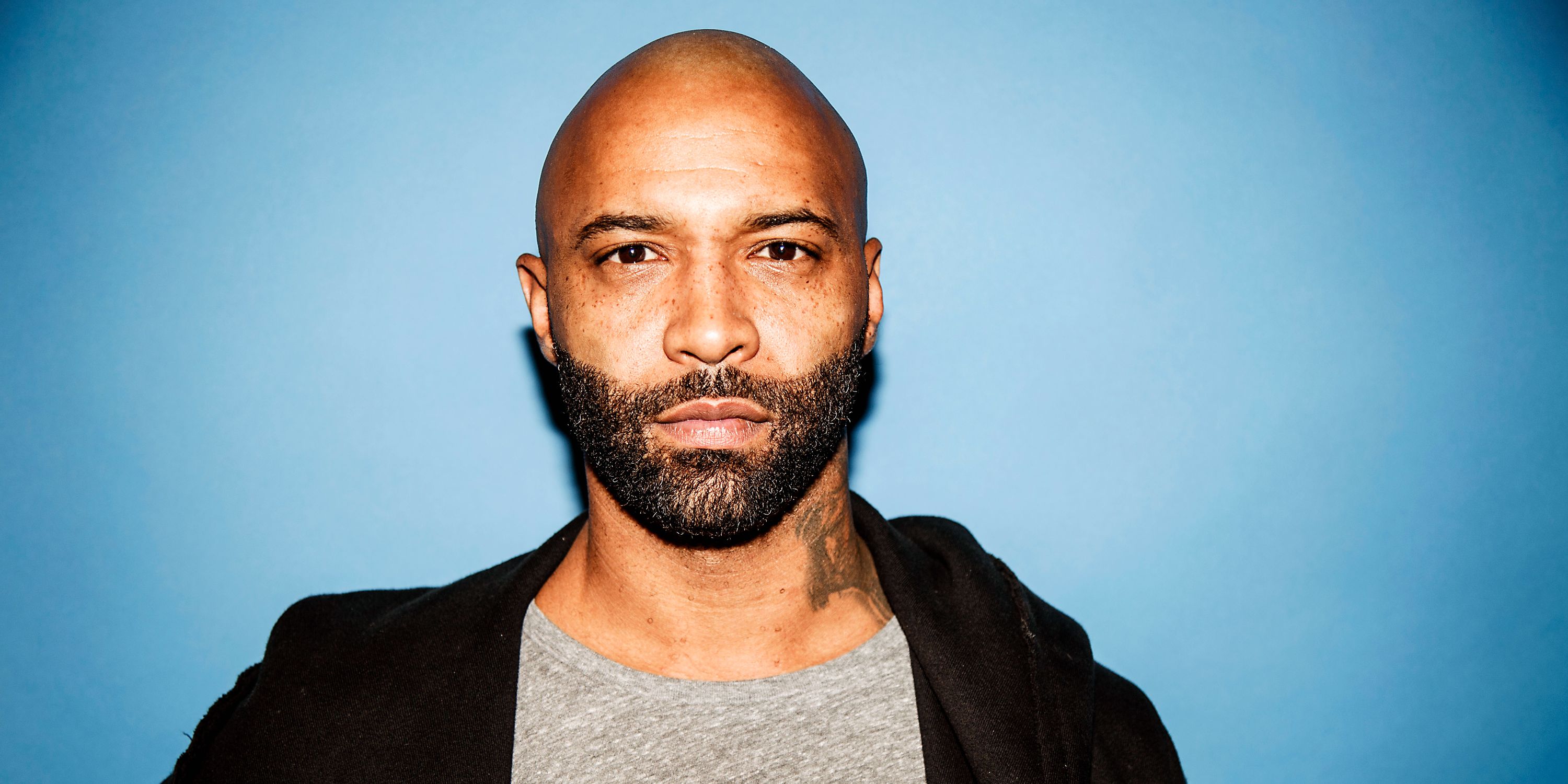 Once again, all eyes are on Joe Budden. But in 2017, the reasons are much, much different. They aren't because of beef with … well … anyone (although some people are trying to turn him vs Chance The Rapper into a thing). They aren't because he's on Love and Hip-hop or Couples Therapy. And they aren't because he's going through another public break-up.
Quite the opposite. He's no longer making music, he's not on a reality TV series, and he's practically married (to Cyn Santana) at this point. So what the hell happened?
Hip-hop had a void, and Budden stepped in. Not by dropping an Ordinary Love Sh*t part five, or a follow-up to Rage & The Machine, or any music at all. All he did was do what he's been doing throughout the duration of his career: Talk sh*t.
Except this time, it's in a much different light. Perhaps, under a microscope.
Budden has never been one to shy away from attention. In fact, in the era where it was common to hate him, many did for the contrary – he seemed to always be in the tabloids and blogs for something. Now, he's reinvented himself – in some ways' as the culture's Stephen A. Smith.
Say what you want, but Smith is widely considered the face of ESPN, and colleague Dan Le Batard often refers to him as the best on television. Sidebar: he is. If neither was the case, the push wouldn't have been made to move First Take from ESPN 2 to ESPN in their 10 a.m. time slot.
Right now, Budden is the best.
In a few short months, it's hard to say that he is the face of Complex, because he's pretty much anti-establishment within the establishment, to quote the aforementioned Le Batard.
But Everyday Struggle, which Budden co-hosts with DJ Akademiks and is moderated by Nadeska Alexis, has become an instant, internet sensation, becoming a daily routine of a six-figure amount of people, which it normally draws through Complex News' YouTube channel in a matter of hours. Budden has a lot to do with that, and everyone knows it.
The void in hip-hop wasn't just about a show, but a voice. A personality willing to speak freely without a regarding for whom he or she offends, all in the name of keeping it real, and at times, to get these jokes off. An individual with a documented history in the industry, and a damn near unrivaled knowledge of the ins and outs of the music business.
It also helps that he could really rap his ass off, and make great music, which, as a result of Everyday Struggle, many people are going back and discovering now.
Better late than never…
But for hip-hop's version of First Take, which Budden resembles what Smith is to ESPN, the Mood Muzik artist helped open an avenue that helps draw more attention to the culture in a positive light, a win for hip-hop fans. Credit to his partners as well because Akademiks really is the ideal complement to Budden, who many would perceive as old school because his 'heyday' to a casual music fan would've been in the mid 2000's. Akademiks is essentially the opposite.
It may be for the purpose of the show, but the two don't agree on a ton, however, their perspectives are vastly different. Akademiks is as new-school as it gets. He came up strictly through internet fame, becoming something of a spokesperson for the (some of the) culture, or 'all the Lil's', as Budden some would say.
He schools Budden on some of the newer acts in this current wave of artistry in the vein of mumble rap, i.e. Kodak Black, Lil' Uzi Vert, Lil' Pump and Playboy Carti. However, people feel about those artists, it's necessary to keep up with certain trends, because it may dictate how things move in the near future.
In turn, Budden will school Akademiks, and many of us on, frankly, a wider range of hip-hop, such as the previously alluded to nature of the industry, having been on different sides (i.e. with Def Jam, with Shady, independent), things that may have occurred before Akademiks, and many of our times, etc.
Also, Nadeska is the perfect moderator for the debate show – a seasoned journalist for around a decade, who has been around the industry and has interacted with artists, executives and other personalities. She brings a fresh perspective, which we'd get more of if the guys, Budden in particular, didn't cut her off regularly – even though it's pretty damn funny sometimes.
And yes, Budden isn't perfect. Many creatives are admired because of or in spite of their imperfects.
For example, he probably could've handled the Lil' Yachty thing better (even though his intentions and the overall message was correct).
But the show has blown up to the point where people have gotten mad at episodes featuring guests, like recent ones with Lamar Odom and Safaree. They want to hear from him. And as a result, the Joe Budden Podcast, usually with his boys Rory and Mal, has grown and gotten an Everyday Struggle bump.
It's not a façade that Budden's 2017 has probably been his best year in the 'music industry', and he hasn't released a slither of a bar since his last project dropped on this day last year.
These are the kind of people we tend to undervalue, but it appears that the overall appreciation and respect, for the most part, suggests anything but.
The free thinkers, the personalities and the 'don't give a damn' possessed by those like Budden, like Charlemagne Tha God, like Vince Staples, and like others are here, necessary, and quite frankly, needed.
Budden's reinvention of himself has been remarkable, and despite his absence from making music, or so he says, one can't help but wonder how successful a project of his could be if released now, at what is the current apex of his popularity.
He insists that he'll stay retired, but whether it's a solo project or a Slaughterhouse reunion, one can't help but just wonder …