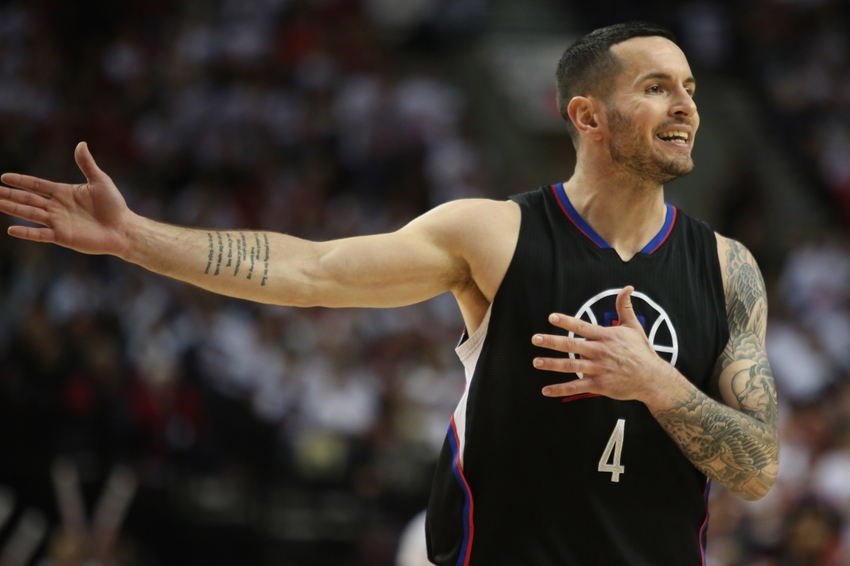 The Los Angeles Clippers are spiraling at quite possibly the worst time. Some may say there is no good time to fall but if this happened earlier in the season, then there might be some time to recover. Unfortunately for the Clippers, they're about a month away from the playoffs, with 13 games to play. The window towards making an improvement in the standings is closing and J.J. Redick knows it.
The Clippers sharpshooting wingman is facing a free agency decision in the summer and might see the possible writing on the wall if LA doesn't succeed. And with the Clippers being losers in eight of their last 13 games, including dropping the last three in a row, J.J. Redick made sure everyone knows what he thinks of the Clips performance as of late.
Following from Bill Oram of the Orange County register.
Redick: "I don't know what to expect from this team anymore. We're in a bad place right now. … We've been s*** since the All-Star break."

— Bill Oram (@billoram) March 17, 2017
Coming down the stretch, the Clippers have a very up and down schedule. They square off with the Cleveland Cavaliers on Saturday in primetime. To end the season, they also face off with the Utah Jazz, Washington Wizards and Houston Rockets, all home games, but they also travel to San Antonio and take on the Spurs before the 2016-17 campaign wraps up. On the flipside, they also go up against the New York Knicks, Los Angeles Lakers (twice), Phoenix Suns, Sacramento Kings (twice) and Dallas Mavericks (twice), all teams below them in the standings.
There's room to win but there's also time for them to make sure they get back on track. They're fully healthy for the first time in a while following the return from injury of both Chris Paul and Blake Griffin. It's time the Clippers get back to their winning ways and make themselves a contender in the Western Conference.