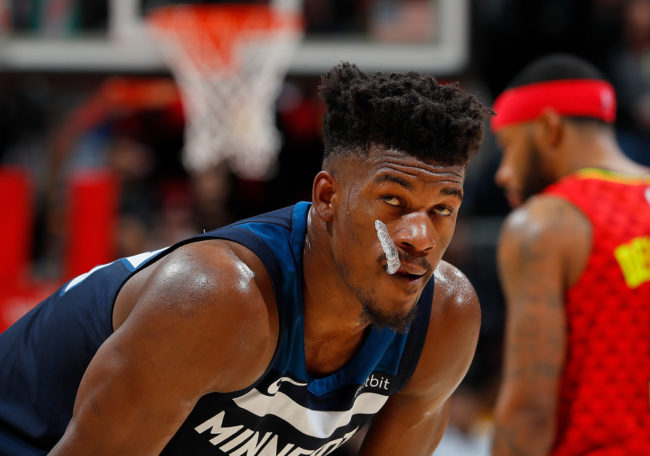 Minnesota Timberwolves' star wing Jimmy Butler has declined the team's four-year, $110 million max offer, according to team owner Glen Taylor via ESPN 1500:
"We offered him the extension, and they've met and come back to us and said they're really appreciative of it, they appreciate that we got to them right away and all that, but they declined it.

They said, 'You guys have done everything and we're very appreciative, but our bet is that we should wait 'til next year and we could get ourselves a better deal.' … We did everything we could, and they want to do what they think is right for Jimmy."
This doesn't come as a major surprise, as the four-time All-Star has reportedly had rifts with both forward Andrew Wiggins' effort and intensity on the defensive end and, although it was later denied by Butler's agent, center Karl-Anthony Towns.
This by no means signals the end of Butler's stay in Minnesota after just one season with the team, as the Marquette alum can again wait another year in hopes of netting himself an even bigger contract, similar to what he did when he declined the Chicago Bulls' four-year, $44 million extension in 2015.
In his fourth straight All-Star season, Butler averaged 22.2 points, 5.3 rebounds, and 4.9 assists per game in nearly 37 minutes per game in his first season with the Timberwolves.