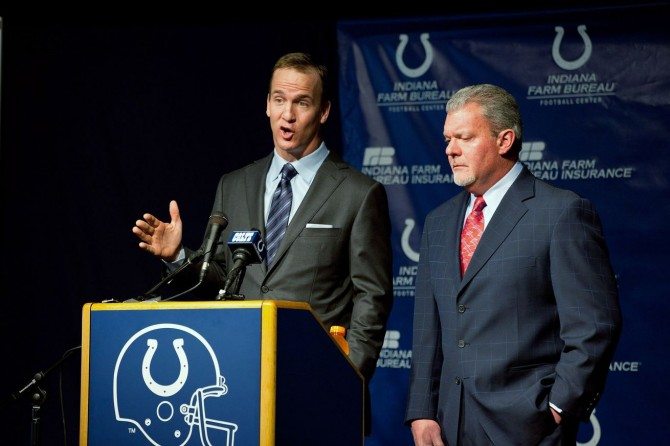 The Indianapolis Colts are a mess right now. They have one of the worst rosters in football and have underachieved in a lot of ways.  Why you may ask do people say they are underachieving if they don't have the talent? Because they have Andrew Luck.  The man who was brought in to be the star replacement for Manning has not been able to be enough to make this team respectable.
Now the owner, (Jim Irsay), is looking to bring Manning back to Indy.  Something that could be quite beneficial to the Colts because I believe more former players should be getting involved in coaching and front office roles.  Players bring a certain type of respect and energy to the team from the top to the bottom that you cannot find from an outside source.
FoxSports' Jay Glazer reported that Irsay is trying to team Peyton Manning up with Jon Gruden to be the head coach.  Supposedly Gruden turned Irsay down, but we really never know till the new season begins.
If you know football you recognize Indianapolis football with one player- Peyton Manning.  The consistency of greatness that Manning brought over and over again is what the Colts are hoping he could do in a different role.
The Colts have had consecutive 8-8 seasons and will be looking to turn the corner and make the playoffs next year in a pretty bad division; the AFC south.
It will be interesting to see how this all unfolds with Chuck Pagono because we would assume he is quite upset they are searching for a new head coach.  But Pagono has been on the hot seat for awhile. Although Peyton Manning does not have any experience with running a team, he does know a thing or two about winning.