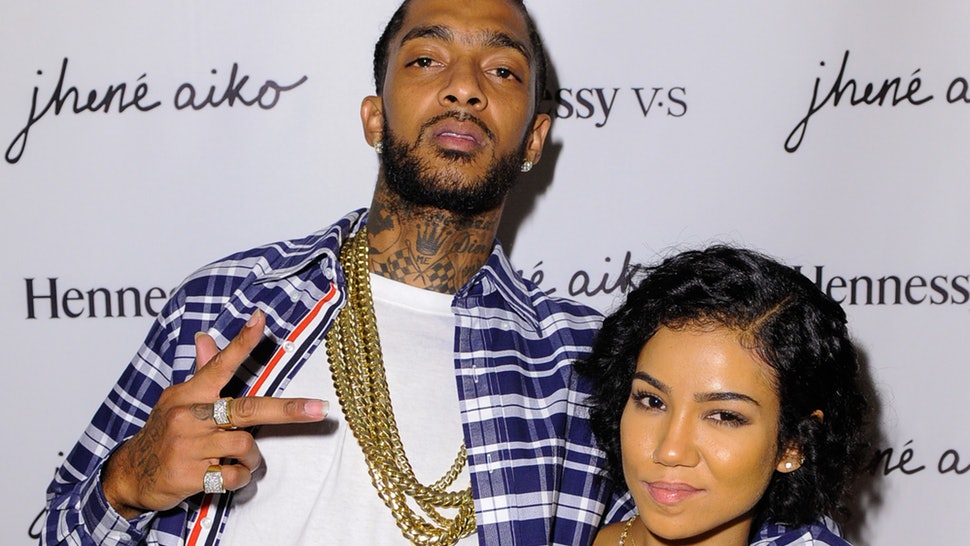 Throughout the world, thousands are locked in to the celebration of life taking place at the Staples Center. Thus far, Karen Civil, Louis Farrakhan, Anthony Hamilton, Lauren London and many more have taken the stage to pay their respects to the late Nipsey Hussle. Going forward, we will hear from Stevie Wonder and more. Currently, one of Nipsey's closest friends, Jhene Aiko, is exiting the stage after delivering a heartfelt performance of "Eternal Sunshine".
Jhene Aiko's performance of Eternal Sunshine was everything! Nipsey is smiling down on us all! ???#CelebrationOfNipseyHussle #NipseyHussleMemorial #BETRemembersNipsey pic.twitter.com/oTesC9FkL0

— Siobhain (@summer0001) April 11, 2019
Jhene Aiko sang, "Is is strange for me to say that if I were to die today there's not a thing I would change. I've lived well. I have made mistakes and been through my fair share of pain, but all in all, it's been okay. I've lived well." Both California natives, Nipsey Hussle and Jhene Aiko were close friends. In fact, Nipsey Hussle appeared in Jhene Aiko's recent video for "Never Call Me". Following his sudden passing, Jhene Aiko announced that she would be pushing back the release of new music in honor of Nipsey Hussle.
Jhené Aiko singing Eternal Sunshine has me emotional ????#CelebrationOfNipseyHussle pic.twitter.com/plxJZEEHqP

— Nicole Perez (@nicole_perez1) April 11, 2019
Check out clips of the performance above and be sure to stay up to date as we honor Nipsey's life today, tomorrow and into the future.