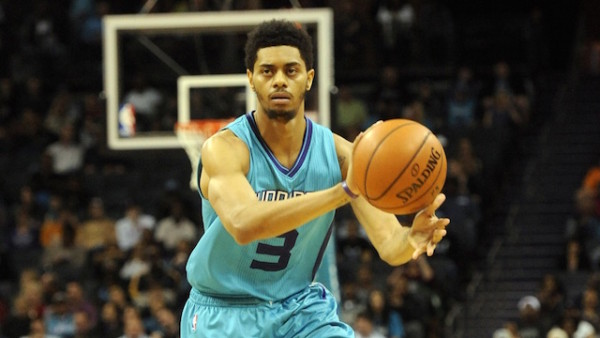 Jeremy Lamb is a player that could be a great 6th Man. With his shooting ability and athleticism, he has the potential to dramatically change games as the leader of a teams' second unit.
But when he was in OKC he never really got that opportunity to flourish. With people like Andre Roberson in front of him and eventually Dion Waiters, it was clear that Lamb wasn't going to get the chance, so the Thunder did him a solid and traded him to the Charlotte Hornets. And props to Lamb, he's taking the solid.
Was this what you were looking for in terms of getting your opportunity you said you wanted?

"Definitely. I just wanted an opportunity. I had some OK moments there (Oklahoma City), I just wasn't able to find my niche. So I really wanted to just find a way to get an opportunity, and I was able to be put in that position."
Now I think deep inside he's glad that he got traded. But he didn't ask for one. Once again, well played hooking him up Thunder.
Did you request a trade?

"No … just the way things played out. The way things played out it wasn't a great situation for me there. The GMs were very encouraging of me, just saying I'm going to be a good player in the league and it was best that I could go somewhere and play, so I was excited about it."
Now that he's in Charlotte and he's on a team that is firing on all cylinders, it's time for him to make himself a valuable commodity and help the Hornets get high in the Playoffs.