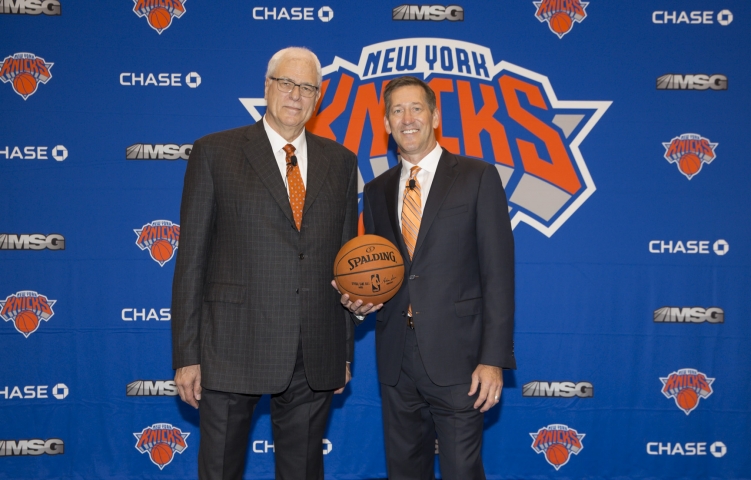 Since Phil Jackson became the president of the New York Knicks, his fingerprints have been on the coaching situation. His first hire was Derek Fisher who played under him with the Lakers for several years.
Fisher was eventually fired, with multiple reports about the reason, and replaced by Kurt Rambis on an interim basis. Rambis was effectively viewed as a puppet by many around the league.
Phil's philosophy has always been about running the Triangle. He has picked coaches to do that for him and reportedly fired one for straying too far away from it.
So, with Jeff Hornacek now running the show, will Jackson be forcing a coach who is not experienced in the system to run it anyway? According to The Vertical's Chris Mannix, it depends on who you ask. (h/t Dan Feldman of Pro Basketball Talk for the transcription):
The message I was getting from the people around Hornacek was that he would get to coach whatever style he wanted to coach. The message I was getting from people with the Knicks was that that wasn't necessarily true, that there would be, as you mentioned, the fingerprints of the triangle on that.
Well that's ought to end well. Nothing screams team chemistry like the coach and the organization disagreeing on what system will be run.
Perhaps this is nothing. Hornacek could install his own system while incorporating aspects of the Triangle. Plenty of other coaches around the league do that.
Nevertheless, the mixed messages sent by Jeff Hornacek and the Knicks is a worrisome sight. Time will tell how that relationship develops but so far it's not looking great.