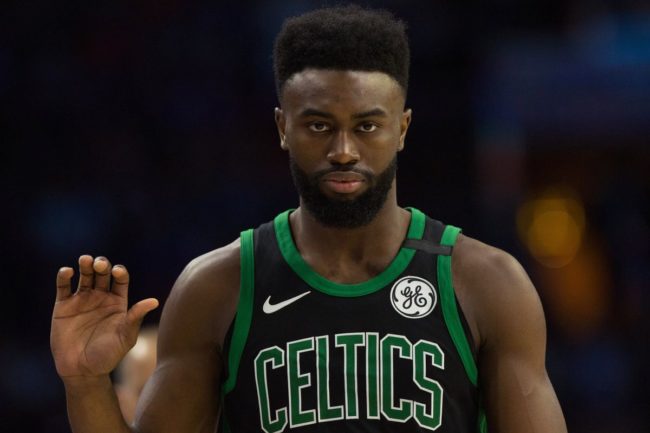 Although the Celtics underperformed following an Eastern Conference appearance, the Celtics core exhibited promise. Jaylen Brown showcased why he's one of the best two-way players in the league with an All-Star game nod. Unfortunately, the promise has since turned into devastation with the news of Brown's wrist injury.
Celtics announce Jaylen Brown was diagnosed with a torn scapholunate ligament in his left wrist. Brown is expected to have the torn ligament surgically repaired later this week, and will be out for the remainder of the 2020-21 season.

— Jared Weiss (@JaredWeissNBA) May 10, 2021
Surgery is set later this week so that Brown may focus on a 3-6 month recovery. Opting out of surgery would prove costly down the line as a natural "healing" leads to arthritis. The scapholunate ligament holds the wrist together, which is why rushing to surgery makes for a better plan.
Brown played 58 games, marking him the second-highest in that department. With the Boston Celtics in the play-in scenario, the promise of building on a successful bubble seems unlikely. The void left in the lineup without Brown leaves the Celtics without one of its best defenders and scorers.
Following the Brown injury report, the 2020-2021 season officially has 12 starter-level players out for the season. The condensed 72-game schedule doesn't discriminate, along with the harsh reality of playing sports in a COVID19 reality.
Brown is coming off a season where he averaged career-highs in all major scoring categories. The Celtics must find a way to succeed without one of its two versatile all-stars.