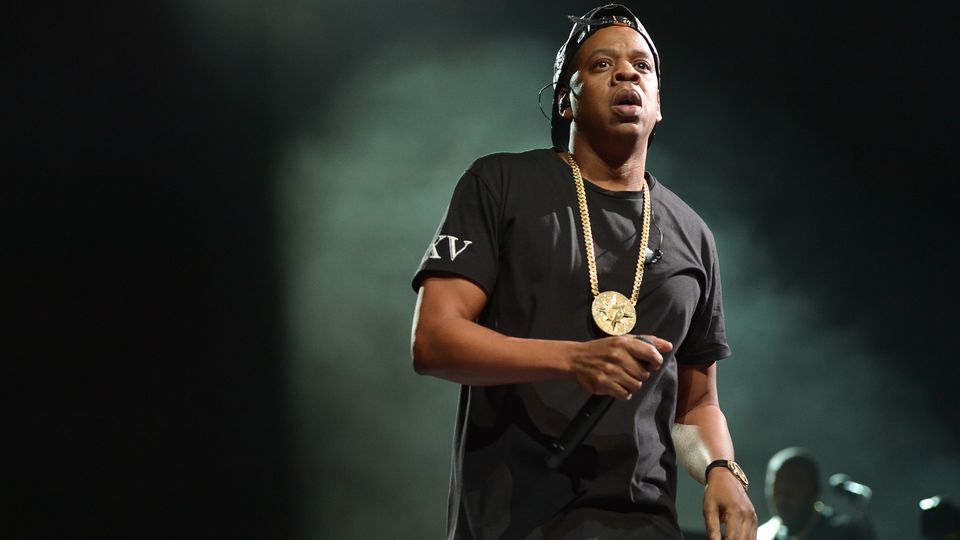 If she can't whistle the Big Pimpin' tune, she's too young for you bro.
In 1999, Jay-Z released 'Volume 3: The Life & Times of S. Carter' and became a global icon, even though Hip Hop fanatics already knew him for his rapping charisma and lyricism. In that album was the Timbaland produced mega-hit 'Big Pimpin' featuring UGK and HOVA. If you don't know how big of a song that was, just check out the youtube views on the almost 20 year old hit.
Samples have always been a tricky thing in Hip Hop, especially when it comes to the copyright claims that can be made on a creative piece of work. How many times have you heard a recognisable song in another artists song? That's a sample. Now imagine this; a multi-million dollar rapper & producer take a sample from a 1960's Egyptian movie, it becomes a mega-hit (making them even more money) and you haven't received a dime. You'd obviously be a little ticked off.
The sample in question is 'Khosara Khosara' which was composed by Baligh Hamdy for a 1960's Egyptian film and later used by Timbaland in the smash hit 'Big Pimpin'. Now, Timabaland already paid EMI $100,000 back in 2000 when he realised that the sample wasn't a public domain but over the past 20 years the court case has just gotten downright ugly. To save you and me (mostly me) time sifting through legal terminology and figuring out exactly what happened, here is a summarised version (Via THR):
– In 2000, when Fahmy found out about "Big Pimpin," he began to investigate a copyright claim. He was told about the EMI license, but nevertheless Fahmy in 2007 filed the case that would go on and on and on. In the lawsuit, he alleged that Jay-Z had mutilated his uncle's song.

– The lawsuit looked to be over in 2013 when a judge granted Jay-Z's motion for summary judgment on the basis that the six years it took Fahmy to file his complaint was too much of a prejudicial delay, but then reviewed because they realized they were wrong.

– The case went to trial in 2015, but the judge cut it short in the middle by granting Jay-Z's motion for a judgment as a matter of law.

– On Thursday, 9th Circuit Judge Carlos Bea led a panel that affirms.

– Bea acknowledges that an author's moral rights in Egypt include a limited right to object to "distortions" or "mutilations," but then adds that "the record plainly does not support Fahmy's argument that the specific right to prepare derivative works for profit is a non-transferable, non-economic right."

– "Since our federal law does not accord protection of moral rights to American copyright holders as to non-visual art, neither does it recognize Fahmy's claim to moral rights," he writes. "That Fahey retains moral rights in Egypt does him no good here."
As a former Law student, this case clearly shows the problems that legal systems can face when the clash with one another, specifically Federal law and International law. Copyright claims and infringements of intellectual properties are something that will continuously argued and discussed in music and hip hop, without no real reassurance. When can a sample be used? When is a sample a public domain? Do I need a lawyer? All we know for sure is that the grey area of intellectual property law, which is sampling, will continue to remain grey until we get a court ruling that gives us a clear definition.