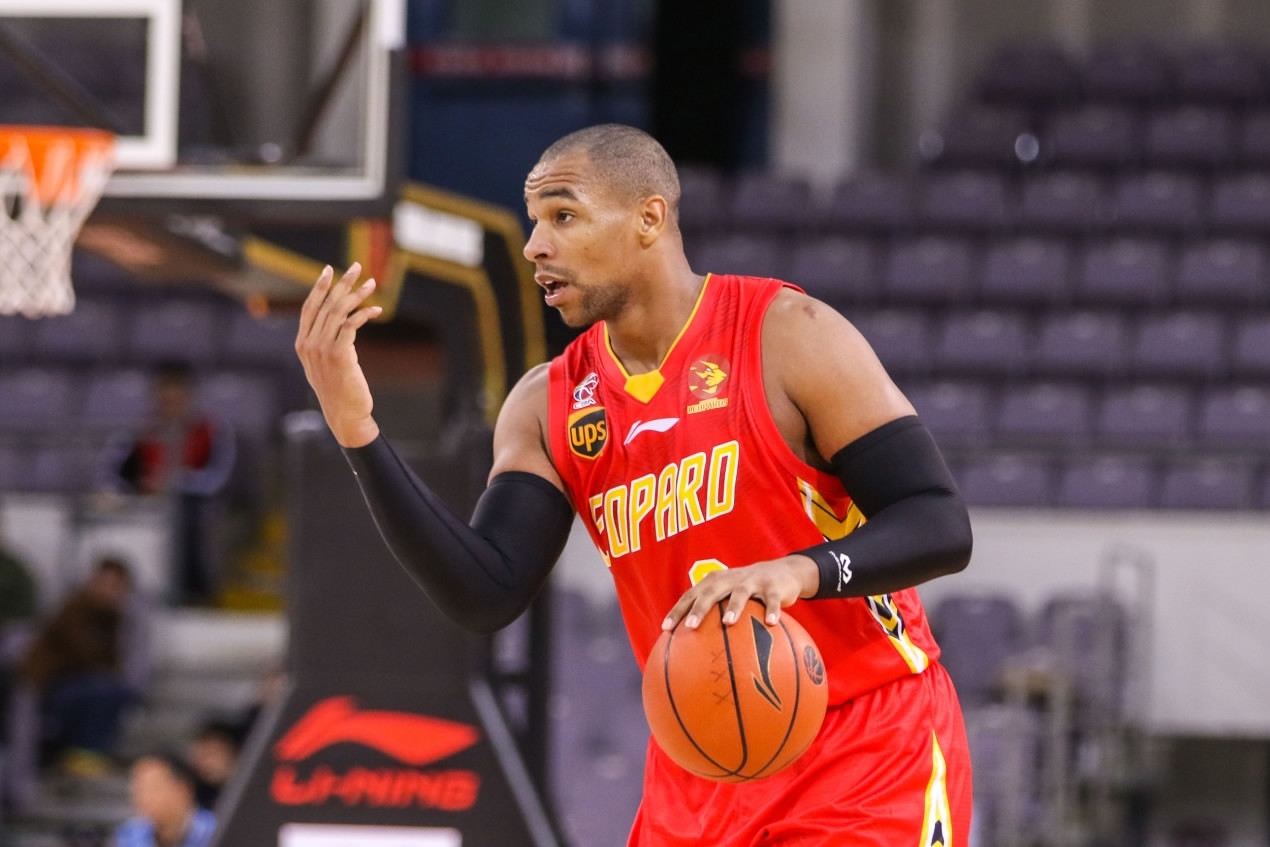 Basketball is a small world now. It is one of the most popular Twitter themes among overseas players, and rightfully so. The American market for players is growing thanks to an expansion of the NBA G League, while the overall number of workplaces in the NBA remains the same. Once you are stuck with NBA activities, you've got to choose the next option overseas and put the trigger really quick. Because nowadays there are not too many spots under the light left in Europe or Asia.
In that regard, Chinese leagues can compete with the Euroleague. Not in terms of average level of players, obviously, but financially it's a fair bout. The league is growing and the interest for the domestic championship is fueled by the constant presence of former NBA players, who, once in a while, decide to make some money and save themselves a shot at the NBA playoffs later on.
Chinese leagues are not rushing anything, though. CBA's rules are still strict and with the current paradigm, only 38 foreign and 19 Asian players can sneak in, with only one reserve spot available for each club. Limited opportunities and advantageous financial environment led to the greatest influx of talent prior to this season. Levels we have not seen since the last NBA lockout in 2011. Even Europeans chopped themselves a great piece of a pie.
Keith Langford, one of the most decorated Euroleague scorers of all time, didn't hesitate last summer to land a deal. Nick Minnerath, who grabbed two scoring titles in Europe last season (Russian VTB League and Basketball Champions League), also used an opportunity to enjoy good paycheck and stats upgrade. And that's not it. Aaron Jackson, Miroslav Raduljica, Sonny Weems, Kyle Fogg, Edwin Jackson, Ioannis Bourousis are all considered household names in Europe but took a chance in China.
A new group of former NBA players was even more impressive. Frontcourt-heavy pack occupied most of the international spots with few notable guards. Ty Lawson and Brandon Jennings, once solid starters and arguably star-level players for their NBA teams, have opened a new chapter. The two guards didn't quite live up to expectations but they still registered decent stats overall including Top 10 spots on the CBA's leaderboard. Jennings even had flirted with 30 points per game mark, before he was sidelined with an injury.
However, it was the big men, who produced a much-needed boost in quality in a league that seems always struggled with "paint talent". Luis Scola, Carl Landry, Donatas Motiejunas, Terrence Jones, Tyler Hansbrough, Justin Hamilton, Andrew Nicholson and Brandon Bass have significantly raised the bar for an average "four" or "five" in the CBA. But one particular newcomer has stepped even further.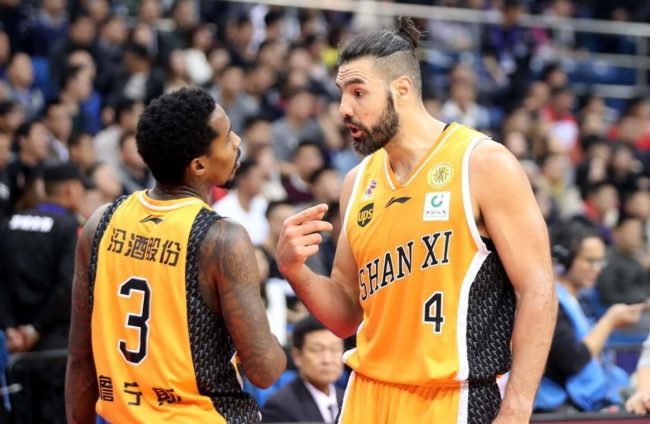 Jared Sullinger has been anything but a war machine in China so far. A year ago, this scenario would've been considered very unlikely. He suffered a serious setback with another injury, made an unimpressive comeback for Toronto Raptors and the eventual trade to the Phoenix Suns resulted in an immediate departure from Arizona, as a dismal outcome of recent struggles. A messy year, history of injuries and issues with game-ready shape kept him out of NBA picture for the rest of 2016-17 season.
Despite some interest from an NBA team over the summer during his appearance at "The Basketball Tournament", an NBA comeback was not in the cards for the former Ohio State standout. Jared has started back at the basics. Lose weight first, show some interest in keeping decent shape, then sign any significant contract. Chinese option was a no-brainer for a bounce back, as European leagues are not constructed to a possible way out the same season. A helping hand came from the Shenzhen Leopards, an organization that at that time had already landed two-time Euroleague scoring champion, Keith Langford.
Ironically, it was Keith who stepped aside and let his teammate do damage. And Jared has done a lot of it already. Sullinger is a perfect fit for the Chinese league, no matter how strange it may sound to an average NBA fan. Most opposition just can't handle that much size in the paint, and if Jared works against local Chinese guys, it's almost a free pass. Some teams quadruple-teaming him, and it's not a joke. His skill set and freedom in offense (thanks to Keith Langford) allows him to punish defenders from all distances and angles.
Statistically, it looks scary. Sullinger is easily not only the best rebounder this season, he is probably the best ever to play in China and numbers prove it. His average of 17.1 RPG is the best in this decade. And by this decade we mean the only relevant decade in CBA history. He already has five 20-rebound and two 25-rebound games under his belt. Only once he left with less than 10 boards and without a double-double but ended that night by dropping 46 points.
And that's not all. Sullinger is also the only player this season with two 40-20 games. For some time he was a holder of season high (55 points) and this result is still 3rd best scoring performance. With Kyle Fogg out, Jared must feel confident with his current place in scoring Top 5 and without Terrence Jones it will be easier for him to lead the league in blocks. Steals and assists? He ranks in the top 25 for both categories. At this point, it's obvious who is the first candidate among bigs to leave Chinese shores later this season for good.
Those who have found their niche in China a little bit earlier also send loud and clear messages. Russ Smith went through second Chinese division the to earn a contract with CBA team while showing non-human stats. The Brooklyn native putting up crazy numbers in premier division too, even by local standards for a 6'0'' guard. Russ is just a little shy of 35-7-7 line. After temporary stay in Italy, MarShon Brooks cemented his place as CBA's most consistent high-volume scorer. The former Lakers, Celtics and Nets guard is headed to the third straight season with 35 points per game.
But there is another extraordinary duo of long-timers. When it comes to records, Darius Adams and Jimmer Fredette are available 24/7. It's not a coincidence that first one led Xinjiang to a title last season, and the second was just inches away from winning a scoring title. It's really hard to imagine this year's crown ending up in a third set of hands.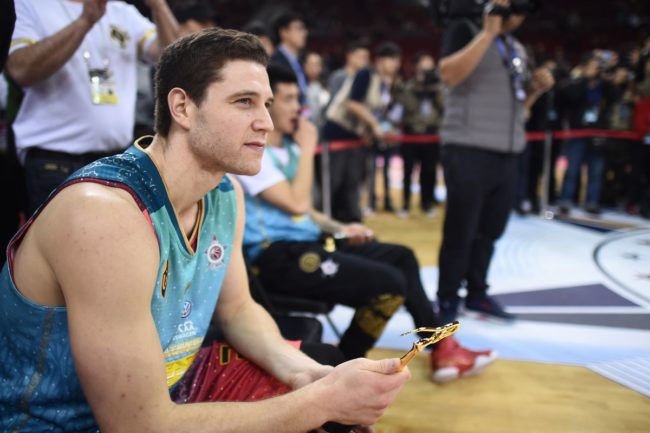 Adams, who is much more familiar to European public than to American fans, made his presence felt at the beginning of the season with a 5-game streak of 40-point games. Next 5 games weren't so bright, and the scoring maximum was set at 37. It was enough for Jimmer to jump in driver's seat, and even a second 50-point performance by Darius hasn't changed much.
The former BYU star may have even a bigger goal than grabbing his first scoring crown. Right now Jimmer is averaging more than 40 points per game, a golden standard for the Chinese league. Only two players in CBA history were able to reach that marquee number at the end of the year. Jonathan Gibson's incredible 42 PPG was beaten by the 43.1 PPG of Jordan Crawford in the 2015-16 season. Jimmer has a legitimate chance to make history and go beyond even that unreal stats.
It's his second year in China and all local tricks have been learned. Well, there hasn't been a lot to learn in the first place because defense in most CBA clubs is still one big black hole. And even decent defensive line-ups can't really handle Fredette's style. With much lower athletic standards and poor perimeter defense, Jimmer is able to beat his opponents numerous ways. With his shooting touch back (46.3 3P%), you only need to choose your poison.
The former lottery pick has already posted more 50-point games this year (five) than he had last season (four). The only triple-double with 50 points this year also belongs to Jimmer. He could've done even more, but his American teammate, Nick Minnerath, also has a significant role in the Shanghai Sharks' offense.
But if we look at a bigger picture, unlike Sullinger, Fredette has fewer chances to re-enter NBA this season. And it's not just a limited time frame to refresh shooting instincts in much more competitive basketball before playoffs. His previous lack of success is still a factor. Would you bet on him now? While the answer is pretty much unknown, the only way to prove doubters wrong is to continue delivering insane numbers in China. Apparently, Jimmer doesn't have any problems with this part of a task.